I made a machine embroidered and pieced quilted wall hanging that I sold to a dear friend, Joan, from Utah (we lived there from 1999 – 2006). The proceeds of that quilt will go towards our youngest daughter and her BFF who plan to go on a mission trip to Denver in June with our church group.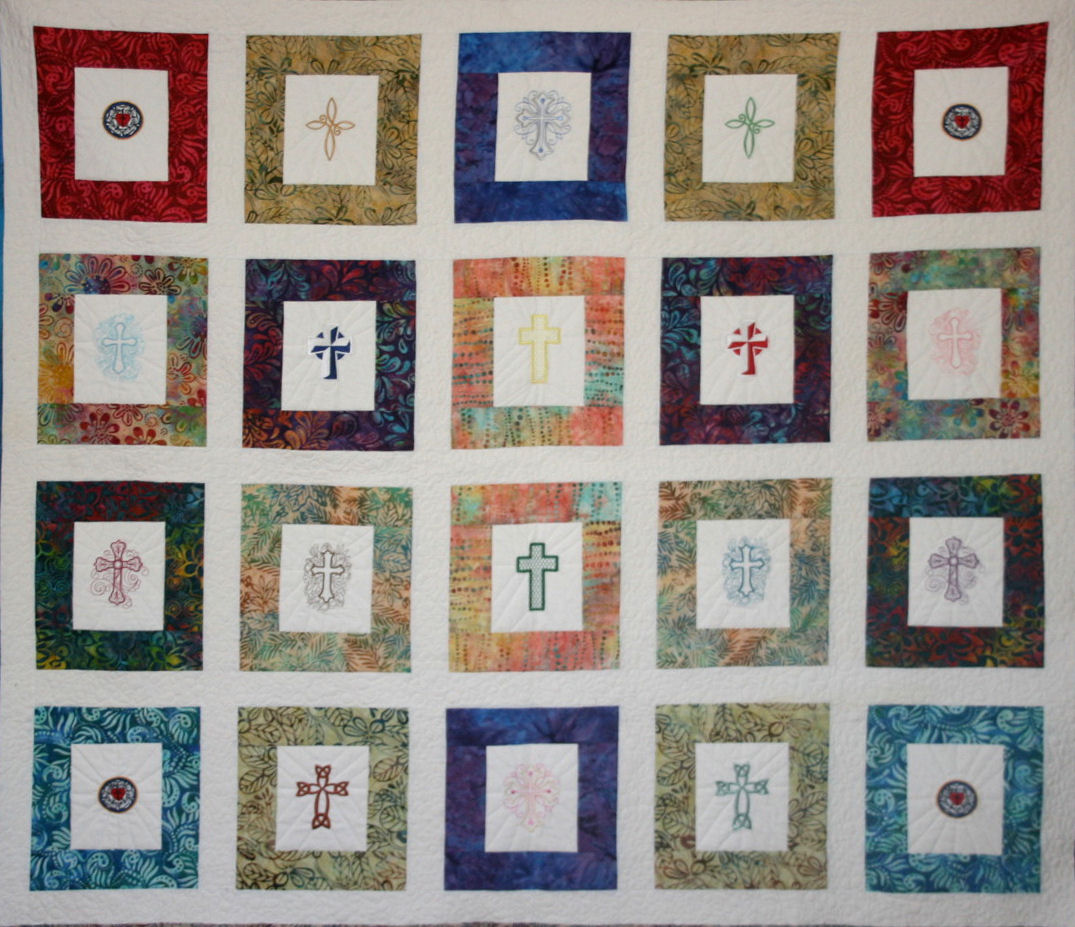 In the four corners of the quilt are machine embroidered Luther Roses:
Another dear friend, Meloney, quilted the wall hanging for me. It's not so easy to see in the photo above, but for each of the embroidered areas, she stitched lines from the roses or crosses outward toward each of the fabric borders. It makes them appear to be suspended in midair, or to have rays of sunshine beaming off of them. Absolutely beautiful quilting!
But the fun part of the quilt is on the back. Joan is originally from that one city over yonder to the east, one of the ones with four  professional sports teams – baseball, football, basketball & hockey. It starts with the letter "P". The football team she's been rooting for her ENTIRE LIFE *finally* won the super bowl earlier this year. Their first super bowl win EVER!!!
Now, Joan enjoys a good laugh. She always had a joke ready for my husband when we'd go to church or he'd have one ready for her. She and my husband really got along great and that always put a smile on both of their faces. Which made me love her all the more!
When it came to writing out and embroidering her quilt tag, I knew I needed to make it fun and honor her favorite football team. Here's what I came up with – can you figure out what I did?