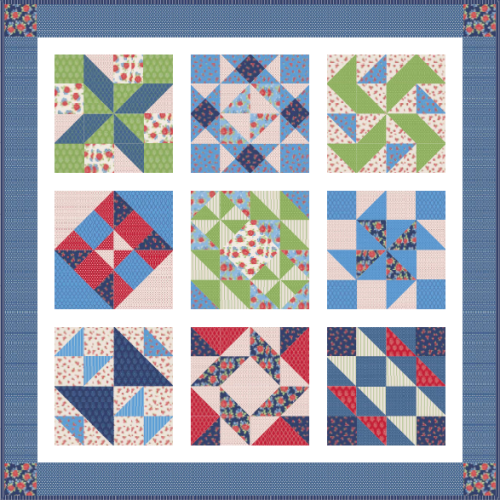 "Harry Loves Alice" 2019 Block of the Month Quilt. An Original Design by
TK Harrison, Owner of BOMquilts.com!
Have ya'll been following along on my BOM quilt listed on my sister-site?
If you have been, then you're almost finished with putting your "Harry Loves Alice" quilt together!
If you haven't been, what's keeping you from making it?
This month's quilt block, that was revealed on October 20th, is called "Block 9 – Yankee Puzzle"!
It's a beautiful quilt block to make & to look at.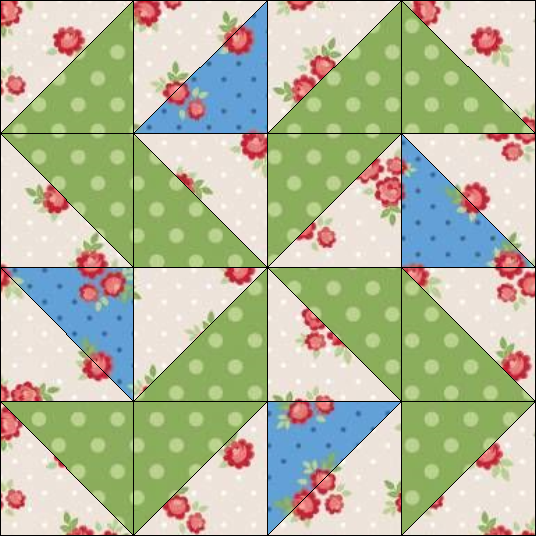 Ain't she pretty? Adorable? Charming?
I know! She's delightful!
This block is all about Half-Square Triangles. Gotta love 'em 🙂 by now, if you've been following along & making the "Harry Loves Alice" previous quilt blocks!
As has been in previous years, my BOM quilt is sponsored by Abbi May's Quilt Shop! Love Linda & her team to pieces!

Her online shop is *always open* & her prices are *always* 10% below retail!
You can't beat that, now can you?
Nope!
The "Finishing Instructions" will be revealed on November 20th & you won't want to miss them!
As I've said, from the very beginning (staring in December 2018), you should have the "Harry Loves Alice" lap quilt finished, in time for you to gift it to someone for Christmas! Or whatever holiday you want to gift it to someone for!