There's a "Wild Irish Rose" in the Hearts of Everyone!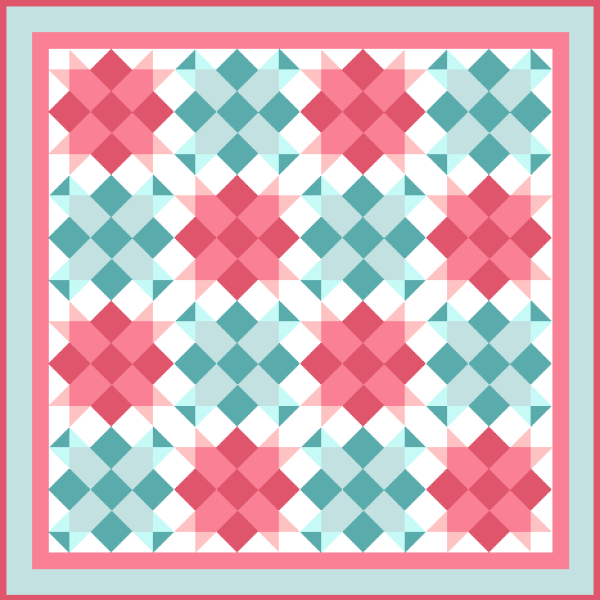 "Wild Irish Rose"
Designed by TK Harrison (that's me 🙂 )
The finished quilt size is 70″ square.
The blocks are 15″ finished & 15 1/2″ unfinished.
It's Glowing & Bold! Waiting to Shine & Brighten your Days! This is a traditionally pieced quilt that sews quickly because of the size of the quilt blocks!
There are only two blocks to sew together to make this quilt:
It's got a little bit of everything in it: Square in a Squares, Flying Geese, Half-Square Triangles & Quarter-Square Triangles. But don't let that intimidate you! If you chain piece it it'll sew together faster than ever!
– – – – – – – – – – – – – – – – – – – – – – – – – – – – – –
In order for you to download this free pattern, all you need to do is to create a new account (or login to your current account) at QuiltDash.com & click on the link that says "Join the QuiltDash" (no quotes). Once you've done that, you just need to search for the images on the shops/websites/blogs who are participating in this month's Quilt Dash. It's really quite simple & it's a fun thing to do! Not to mention you get to look at some lovely quilty fabrics & notions that you may just want to purchase (I promise not to tell anyone 🙂 )!