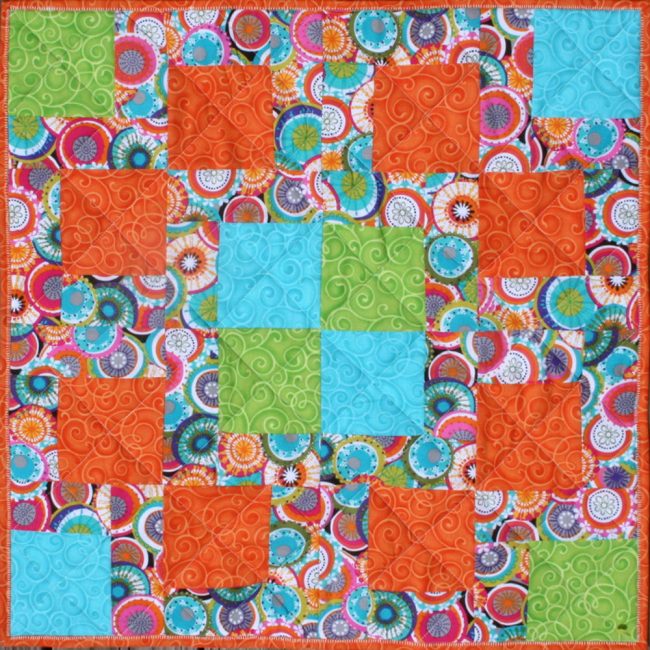 "Fiesta!" Table Top Quilt Pattern designed by TK Harrison
"Fiesta!" is an original design that will be included in the July 2016 issue of The Quilt Pattern Magazine.  This bold and bright table topper measures 24 1/2″ square and is sure to brighten up any summer table!  This project is made even more special by using Insul-Bright® batting, to keep any serving dish of food that is put on it hot and/or cold.
And no triangles means it is absolutely perfect for a beginning quilter as well as any more advanced quilter!.  A quilter can make this quilt in the matter of a few hours, just in case you need something quick for a hostess gift or for a fun table top decoration at the last minute.
Subscribe to The Quilt Pattern Magazine today so you don't miss this great "Fiesta!" table topper pattern!