This month's Quilt Dash game is called "Basket Case" because let's face it, some days you feel like a basket case, and some days you don't!
If you aren't a member of Quilt Dash, you can sign up here. Or click on the button below.
If you are a member, all you have to do is login to your account and click on the link that says "Join the QuiltDash". You could also click the image above to gain access to your account.
If you participate in the February Quilt Dash, and find the "You Found it Image" on all of the participating quilt shops and quilt related websites, this is the free downloadable pattern you will earn: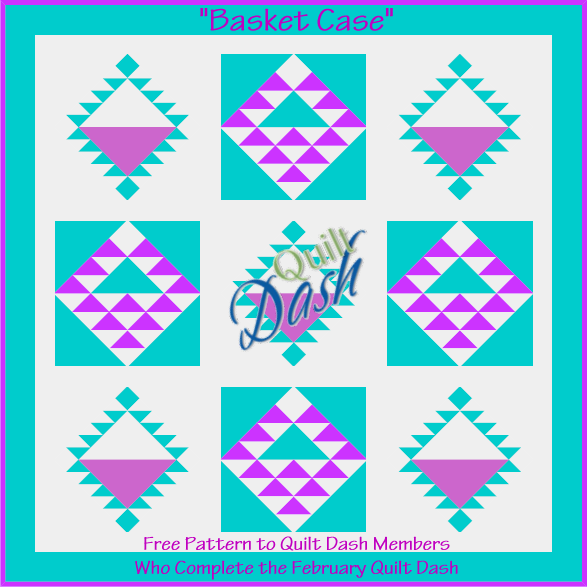 Now tell me, who wouldn't want THAT beautiful free pattern in their quilt book? The blocks are 15″ finished and 15 1/2″ unfinished. The finished quilt is 60″ square. It's the perfect quilt to wrap around your shoulders when you're a basket case and when you're not!
Again, whether you're a member or not, click on the button above, then take it from there! Hope to see you participate in this month's "Basket Case" Quilt Dash!