Windowsill Wonders! Ready! Set! CUT!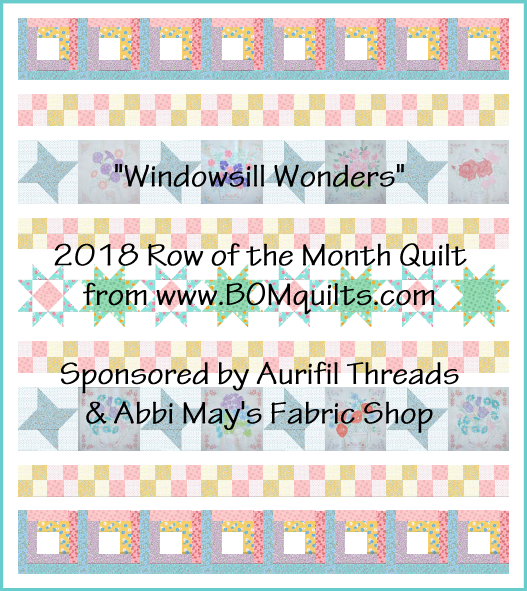 The first set of instructions for my 2018 Row of the Month quilt, "Windowsill Wonders" has been posted at BOMquilts.com! This is Part 1 of two parts for Rows #1 and #9. Next month (April), the instructions for piecing the blocks will be revealed.
And as always, many many thanks to my sponsors – Abbi May's Fabric Shop & Aurifil threads!