I'm Bringing Home a Baby Bumble Bee…
I recently made a precious quilt for a baby-to-be, embroidering his name and a stag head shot in the center of the quilt.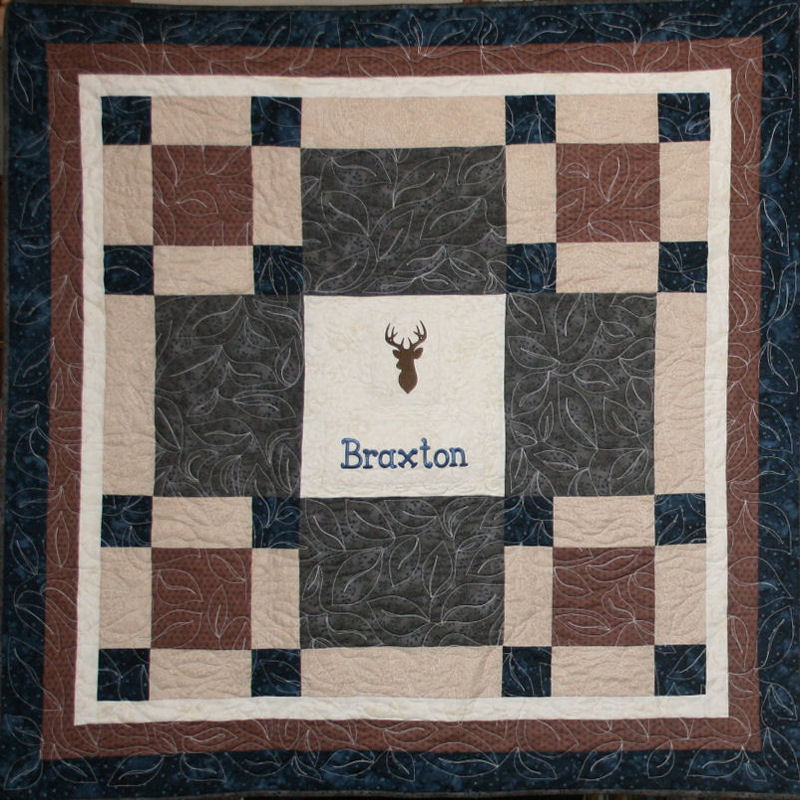 My dear friend Meloney quilted it for me, then sewed on the binding & whip-stitched it to the back. What a gem! Only thing I had left to do was to embroider the tag for the back of it and stitch it to the back of the quilt! I love making baby quilts! They are just timeless. And most parents keep them until their babies have babies of their own. Which means I am part of that child's legacy. What a blessing it is, to be a quilter!