Ah, I remember designing and making of this quilt so well!  In the summer of 2006, our family took a three-month adventure throughout the Pacific northwest.  My husband had to speak at professional meetings in Portland and Sacramento so we decided to just make a summer adventure out of it.  We were already homeschooling our kids and decided what better of an education could they get than a hands-on one?!   We had a 35′ camper, loaded up our Suburban and away we went!  I might add that we had four children, ages 5 to 10, one small dog and one large dog who came along on our adventures.
We followed the Lewis & Clark Trail all the way to Ft. Clatsop (this is a rough drawing of our travels):
We had four bunk beds in the back of the camper for the kids and my husband and I had a queen-sized bed in the front of the camper.  The bottom half of our bed lifted up to reveal a marvelous storage compartment for…you guessed it – my sewing machine, tools of the trade and fabrics!  So, I put this quilt together in the small confines of our camper after everyone had gone off to bed.  It was fun to make but even more of a challenge within the confines of our humble traveling abode.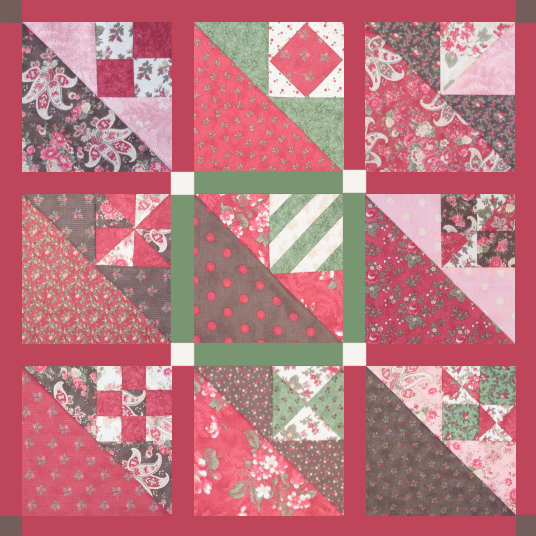 Now, if I can do it from a camper…surely YOU can do it anywhere, too!