Earth Day is on April 22nd every year!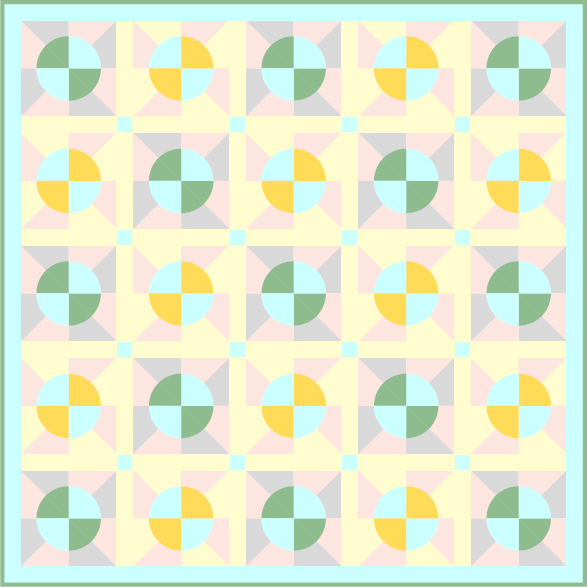 "Planet Earth"
A Free Paper/Template Pieced Quilt Pattern designed by TK Harrison for April 2021 Quilt Dash Members!

This paper/template pieced quilt measures 72" square when finished.
The quilt blocks are 12" finished & 12 1/2" unfinished.
The Border & Binding are traditionally pieced.
Earth Quilt Block
Sun Quilt Block
Celebrating the Earth starts with our habits and our routines. Earth Day should be about us celebrating the life all around us, including these "Sun" and "Earth" Quilt Blocks! Use sustainable fabrics (or fabrics from your stash), celebrate the people and plants that make quilting possible, and let's work together to create a better and more eco-friendly quilting world!
Even if you've never paper pieced before it's really simple to paper piece this quilt! Or you could use the same paper piecing PDF instructions as templates to create this quilt! Since there are only two blocks in this quilt it's just repeat sewing for each & every quilt block! Not to mention that there are only six different fabrics so you shouldn't get too confused while making them!
In order for you to download this free pattern, all you need to do is to create a new account (or login to your current account) at QuiltDash.com & click on the link that says "Join the QuiltDash" (no quotes). Once you've done that, you just need to search for the images on the shops/websites/blogs who are participating in this month's Quilt Dash. It's really quite simple & it's a fun thing to do! Not to mention you get to look at some lovely quilty fabrics & notions that you may just want to purchase (I promise not to tell anyone 🙂 )!