Unfortunately, we've had a couple of wet & chilly days here in south central Texas. Days where you just want to hunker down with a good book & wrap yourself up in a well-worn quilt for a quilty hug!
That's what this month's Quilt Dash's free pattern is all about, "Summer Blues" is the name of it & I'm really sorry to see summer go. 🙁
This is one of those one-block quilt's. You know the kind that I'm talking about, don't you? You'll need to make TWELVE (12) of the same block to make this beautiful quilt. I love these kinds of quilts because I can chain piece them so they sew together rather quickly!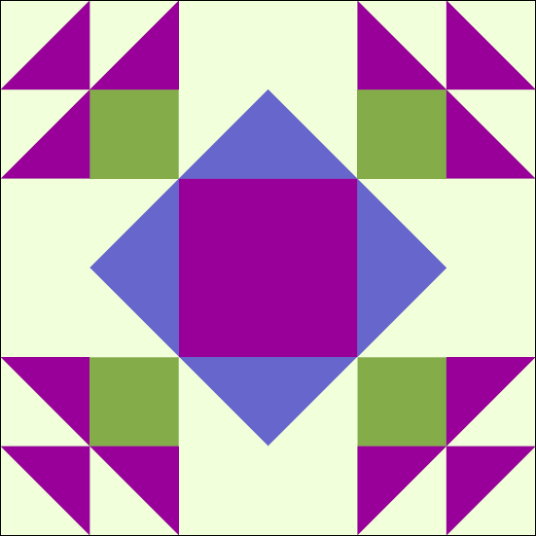 "Summer Winds Quilt Block"
This is the one-block quilt that comprises the entirety of the "Summer Blues" free quilt pattern! It's really quite simple to make, as long as you're not afraid of making Half-Square triangles and Flying Geese! Then again, it *is* October, so you can be a skeerdy cat, if you wanna be! 🙂
If you're a Quilt Dash member, you already know what to do…so do it! Lickedy split!
If you're not a Quilt Dash member & you'd like to become one, just click on this link. Then follow the instructions. The PDF, that's available to anyone, explains all that you need to know as a member!
Because I have a feeling that ya'll are going to want to make this quilt! Summertime, fall or just about anytime you feel like it! 🙂