Something borrowed & something blue! This quilt has the "blue" covered in love & stitches!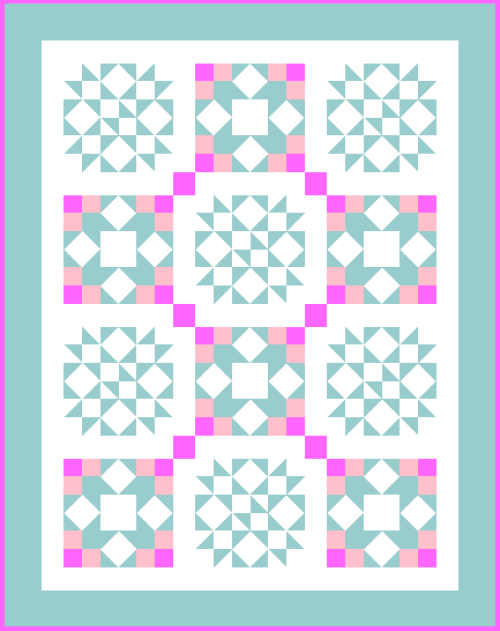 "Bridal Wishes"
Designed by TK Harrison (That's me 🙂 !)
This traditionally pieced quilt measures 54″ x 68" when finished.
The quilt blocks are 12" finished & 12 1/2" unfinished.
There are only two blocks in this quilt if you make it as shown. Although you can make it larger or smaller depending on your preference. Or at the bride's request!
This quilt should be made for those who are comfortably in love! Especially since the names of the two quilt blocks are "Lover's Lane" & "Nirvana"!
That's what a bride should feel like leading up to & on her wedding day!
– – – – – – – – – – – – – – – – – – – – – – – – – – – – – –
In order for you to download this free pattern, all you need to do is to create a new account (or login to your current account) at QuiltDash.com & click on the link that says "Join the QuiltDash" (no quotes). Once you've done that, you just need to search for the images on the shops/websites/blogs who are participating in this month's Quilt Dash. It's really quite simple & it's a fun thing to do! Not to mention you get to look at some lovely quilty fabrics & notions that you may just want to purchase (I promise not to tell anyone 🙂 )!