This appliquéd "Back to School Quilt and Nap Mat" will let a little one dream of ABC's and 123's!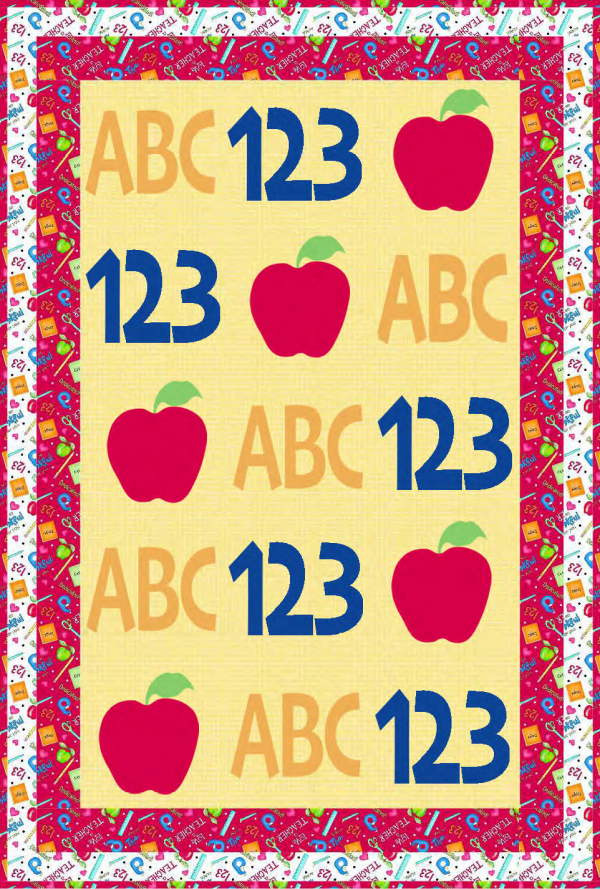 "Back to School"
Designed by Phyllis Dobbs
The quilt is 40" x 60" which is a great size to roll up for easy stow away.
The finished blocks are 10" square & the unfinished blocks are 10 1/2″ square.
Appliqué patterns include the 123, ABC, apple & leaf!
These quilt blocks are just perfect for a toddler or preschooler!
You can easily adjust the pattern size for a larger quilt or a smaller wall hanging!
– – – – – – – – – – – – – – – – – – – – – – – – – – – – – –
In order for you to download this free pattern, all you need to do is to create a new account (or login to your current account) at QuiltDash.com & click on the link that says "Join the QuiltDash" (no quotes). Once you've done that, you just need to search for the images on the shops/websites/blogs who are participating in this month's Quilt Dash. It's really quite simple & it's a fun thing to do! Not to mention you get to look at some lovely quilty fabrics & notions that you may just want to purchase (I promise not to tell anyone 🙂 )!