2016 BOM Quilt #1: Shabby Chic Love
My first 2016 block of the month (BOM) quilt for BOMquilts.com has been designed, the fabrics chosen and received from AbbiMays.com and now it's time to choose what Aurifil threads we'll need for the quilt.  My "Shabby Chic Love" BOM will be 74″ x 93″ in size.  It will consist of a combination of pieced blocks and appliqued blocks.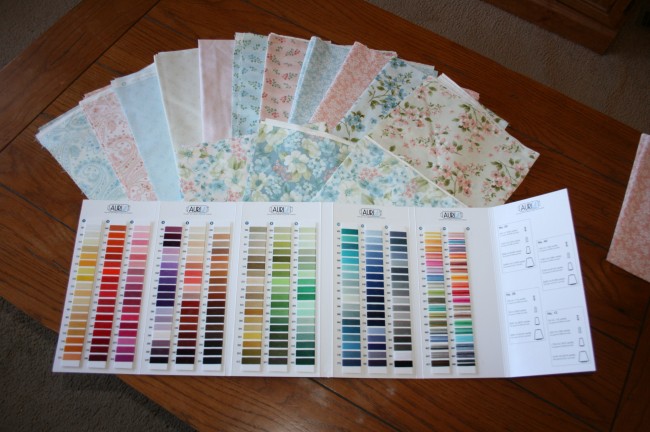 I'm SO excited to get this quilt underway!  I hope you are, too!
"Shabby Chic Love" 2016 BOM sponsored by: