When it's Picnic Time It's Ladybug Time!
This month's Quilt Dash features a free pattern that is all about Ladybugs!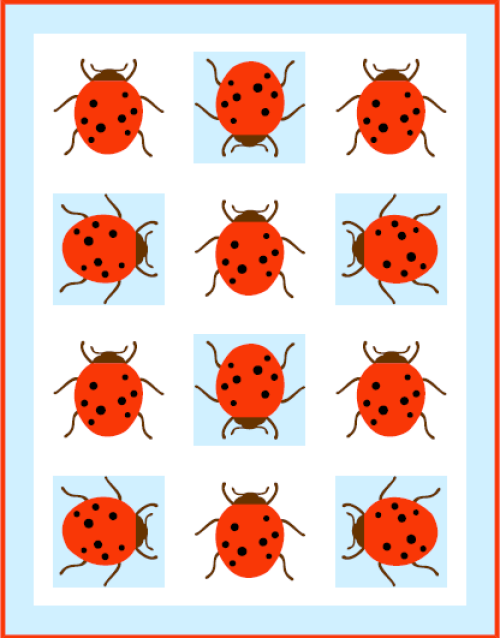 Did you know that the spot's on the backs of ladybugs are defense mechanisms to avoid predators? The spot's come in different shapes & numbers.
Amazing factoid & amazing little critters!
This pieced & appliquéd quilt measures 52" x 67" when finished.
The blocks are 12" finished and 12 1/2" unfinished.
Just look for the Quilt Dash image on the right sidebar of this site —–>>> See it over there?
Go ahead and click on it! Or click on this link here: Quilt Dash
If you're already a member then all you need to do is to "Join this Quilt Dash" from your account.
If you're not a member, please join us, so that you can earn this fun & critter-friendly & totally free "Miss Ladybug" quilt pattern!
Need more incentive? How about a sneak peek at one of the quilt blocks in the "Miss Ladybug" Quilt Pattern"?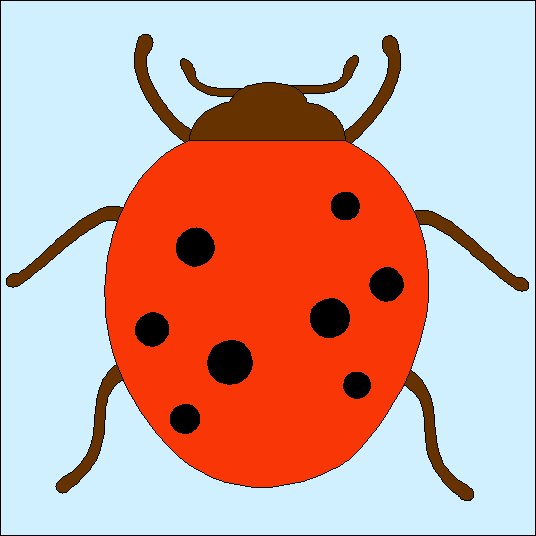 Four fabric colors. That's all you need to make each quilt block. Isn't it amazing how easy it is to create a quilt block out of sew few fabric colors? Gotta love it! 🙂