The April Quilt Dash is called "Framed Flowers" for a reason! Take a look at this gorgeous quilt!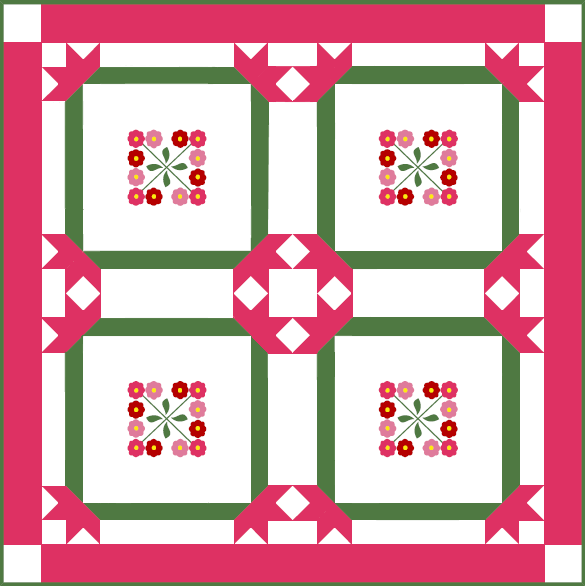 Such a delicate garden of flower's set amongst a crisp white background. The perfect space to showcase your quilting skills (or someone else's longarm quilting skills) with bold and bright frames around everything!
This pieced & appliquéd quilt measures 70" square when finished.
The blocks are 10" finished and 10 1/2" unfinished.
All you need to do is to login to your Quilt Dash member's area and click on the link that says "Join the QuiltDash" (no quotes). If you don't already have a member's account, not to worry! Go to https://QuiltDash.com and follow the instructions to set up a member's account. It is super easy to join us! And who knows? You just might win a prize once the April (or any other month's) Quilt Dash finishes!