I have an amazing longarm quilter, Meloney Funk, who is a friend in every sense of the word.  She takes my quilts and quilts her magic.  Her quilting enhances every single quilt top I send to her.  I just received a baby quilt from her this past week and had to blog about it – HAD to!
Here is the quilting from the back of the quilt: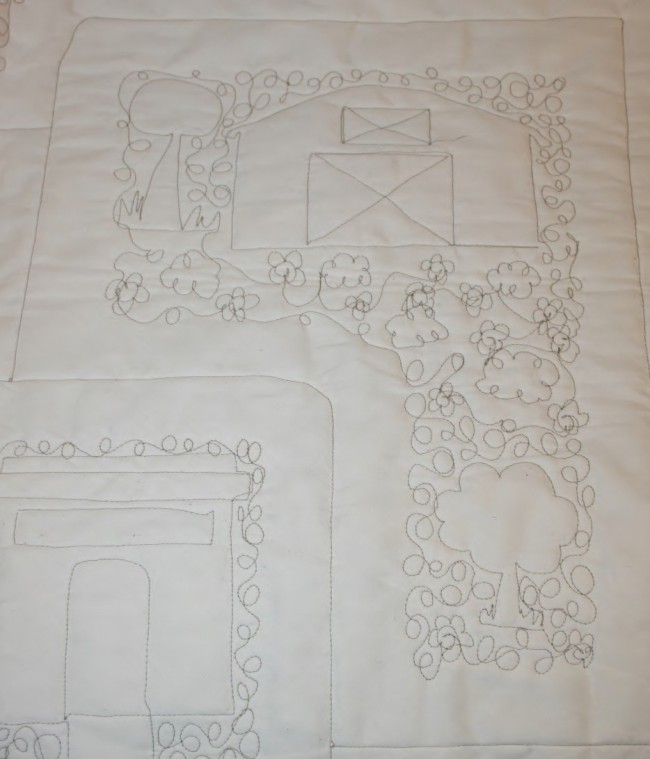 And here is what she quilted on the front: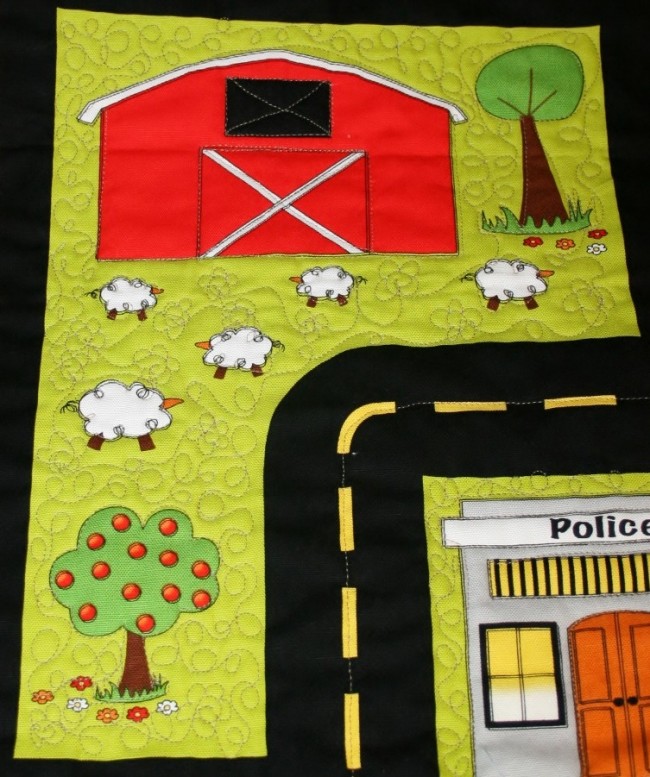 Maybe when I grow up, I can learn to quilt like Meloney!