2014 Charity Quilting Continues
I got a little ahead of myself with my charity quilting this month in one of my chosen categories, right on target with another category and am praying I can get the third category caught up before the end of April!  What really happened is that I had cut out the fabrics for both a Quilted Lovie and a LWR quilt and they were cluttering my mind when I went into my sewing room.  The only way I figured I could remedy this was to put together and finish the two projects so my sewing room wasn't AS cluttered with unfinished projects…making room on my sewing and cutting tables for other projects that needed to be completed.
As you will recall, I vowed to make one Lutheran World Relief (LWR) quilt, one Quilted Lovie and one Military Veteran's Quilt each month.  You can see my previous LWR quilts here.  You can see the February and March Quilted Lovies here.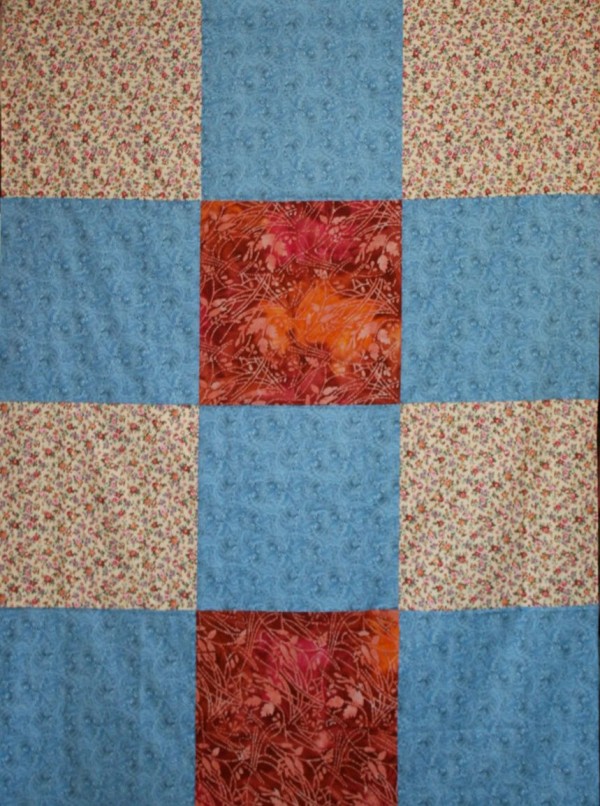 May 2014 LWR Quilt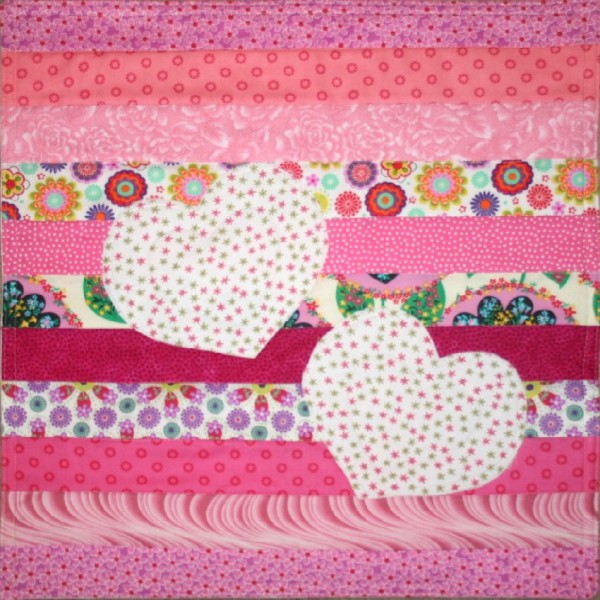 2014 April Quilted Lovie
How are YOU doing on your charity quilts for 2014?