Have no fear, my Quilted Lovies are HERE!
I made a vow, at the beginning of February 2014, that I would make three charity quilt projects a month.  One will be a quilt for my church's Lutheran World Relief ongoing quilt donations, one will be for Military Veteran's and one will be a Quilted Lovie.  Thus far, February is in the bag and I am working on fitting my March charity quilt projects into my schedule.
The two images below are the results of my February and March Quilted Lovie goal: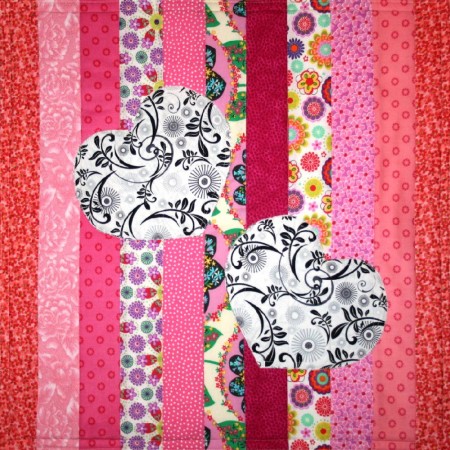 Are YOU making and gifting any Quilted Lovies?  There are a number of free patterns on the Quilted Lovies website – so, get busy and please share your Quilted Lovie photos with me!