Our #2 Daughter is Following in My Footsteps
DD#2 is taking a family living sewing class this semester.  I am very proud of her final project in this semester class, even though I had little to do with her actual project except for choosing the fabrics with her!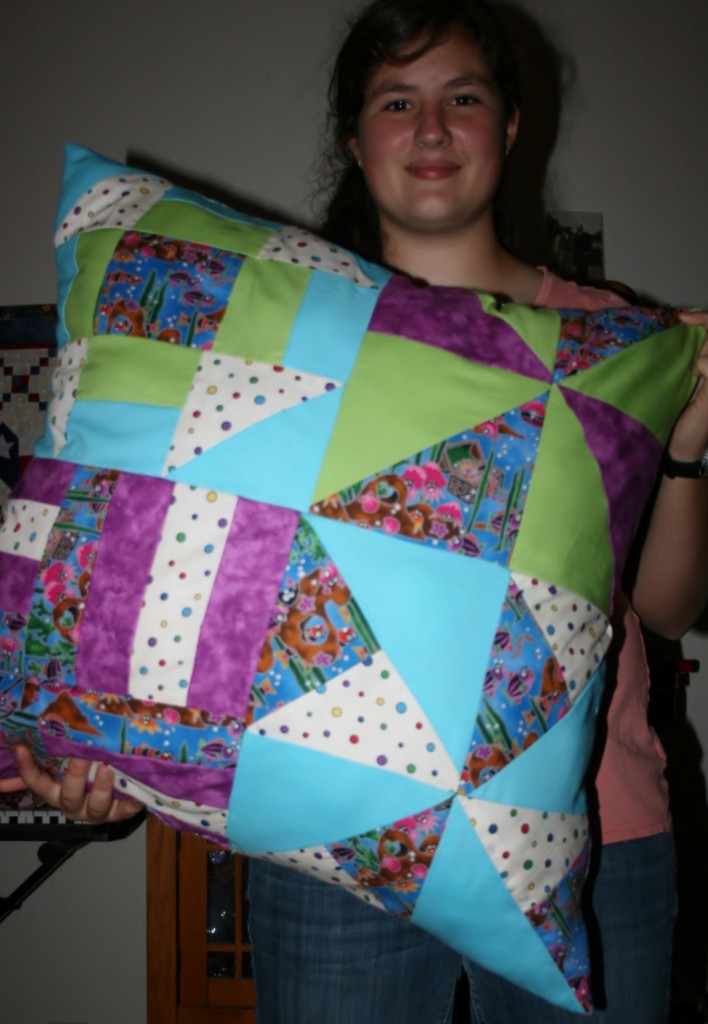 And she had enough of a couple of the fabrics to make yet another pillow: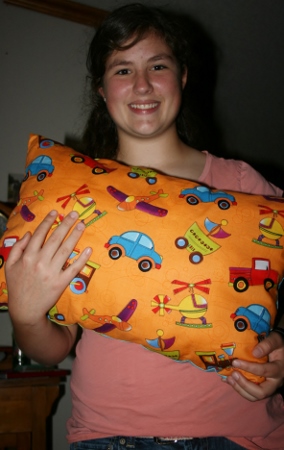 She was pleased as punch with both of her sewing/quilting adventures – and so was I!
Oopsie daisy!  I spoke too soon – I found DD#2 going through my fabric stash again because she wants to make a pillow for her sister's graduation gift.  Perhaps I should be upset about it – but why?  As my foster mother said many times when she was here this past winter – who is she hurting?  If the answer is no one (except her mom's stash), then let them do it.  And with that, I did – I even helped her with a contrasting fabric to match the fabric her sister loved!