Hole in the Barn Door Quilt
I can finally reveal this image of the quilt that took me forever to make because it is a purple quilt and purple is my least favorite color and I can reveal it because the bride and groom were gifted with it this past weekend: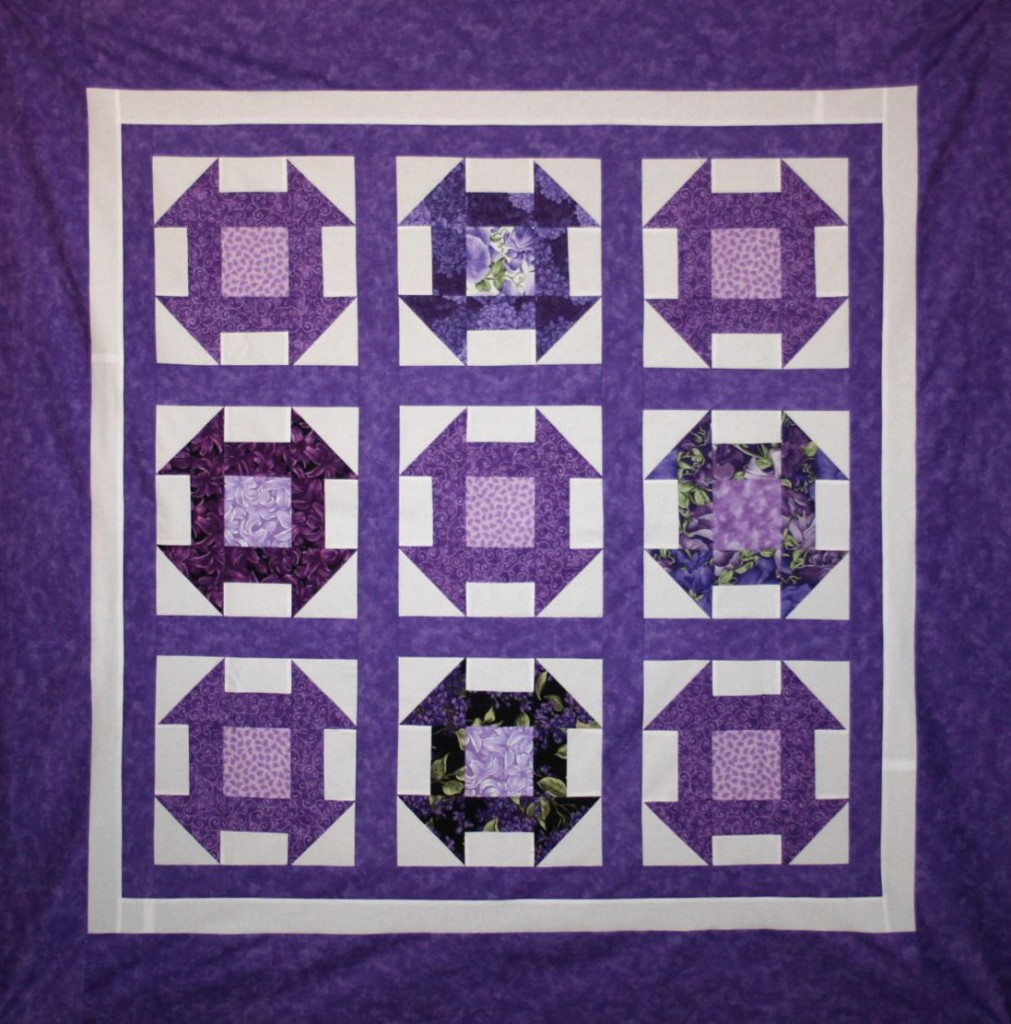 And I said something really corny in the note I wrote for this couple, but it was funny as well as a bit serious at the same time.  They're both educated so I think they'll get it.  🙂
But the next time someone asks me to make a purple quilt?  I may have to decline.  This quilt took me six months to complete, which is WAY TOO LONG for a non-BOM quilt!  What's your least-favorite color to use while quilting?