"Harry Loves Alice" has Another Block Revealed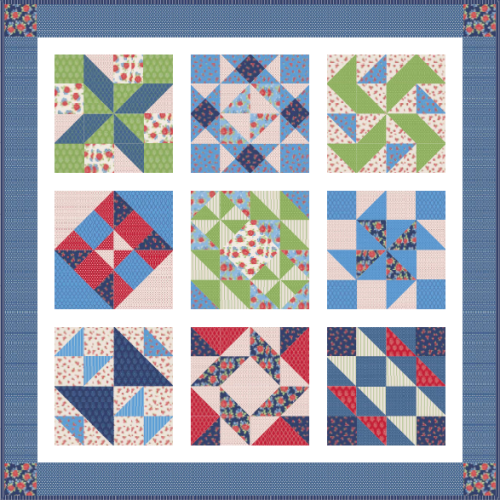 "Harry Loves Alice" 2019 Block of the Month Quilt. An Original Design by
TK Harrison, Owner of BOMquilts.com
I have had SO MUCH FUN making this quilt! 🙂 If you're not making it, I hope you're at least downloading and/or printing the patterns, so that you can make them sooner than later!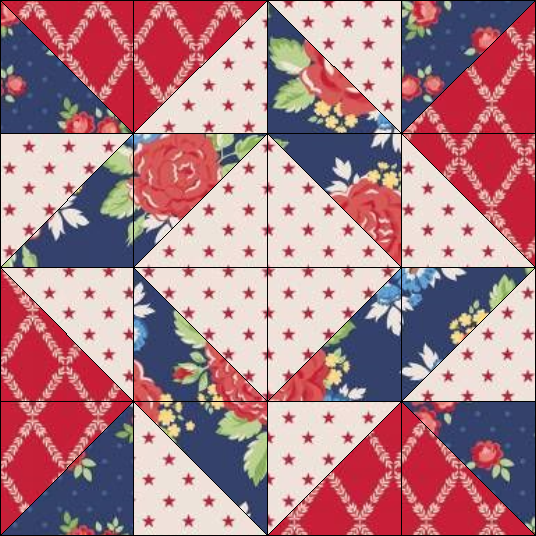 Block #5 – Whirlpool
This block was revealed on May 20, 2019 and it's a really great lesson in making more half-square triangles (HST). This whole quilt is full of HST so if you're not so good at making them beforehand, you should become quite accomplished, by the time you're finished with "Harry Loves Alice". If you're already an accomplished HST maker then here's your chance to perfect your HST craft!
Please enjoy the free patterns at BOMquilts.com! They're never removed from my sister-site unless the links no longer work. There's a whole lot of free patterns on that website just waiting for you to find! 🙂