"Harry Loves Alice" has Launched!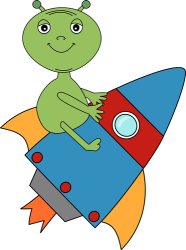 The first installment of "Harry Loves Alice" was posted this week!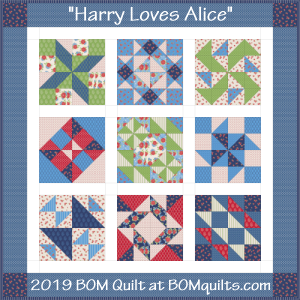 "Harry Loves Alice" 2019 Block of the Month Quilt. An Original Design by
TK Harrison, Owner of BOMquilts.com
Come sew some fun with us throughout 2019 with another adorable fabric collection that brings out the best in quilty love!

I hope you'll be joining me in making this lovely, eye-candy lap quilt! It consists of 11 installments, including the fabric requirements, nine quilt blocks and the finishing instructions.
It's sponsored by the bestest woman 🤗 with the biggest heart ❤️ that I've met over the years. OH, did I forget to mention that she happens to have an online quilt shop, and a brick & mortar one too? 😳

Linda has been sponsoring my block of the month quilts (along with many other quilts and quilt projects) since 2006!!! ☺️
In fact, I helped Linda launch her first online website. There's a reason my kids called me the "Quilt Designing Computer Geek!" Prior to that, she was selling her quilt fabric on eBay. For the first year, she continued to sell her fabric on eBay, as well as on her new Abbimays.com website. By the end of that first year, she was able to transition all of her eBay customers to her new website and close down her eBay account. Within five years, she'd outgrown the shopping cart that I'd set up for her so she's since moved on to bigger and better. But she's continued to send me luscious, luxurious, eye-candy quilt fabric. Oh me, oh my, do I love what she's done in filling up my baskets in my quilt studio! ☺️