Fiesta! Table Topper Free Pattern
Brighten up any table with this "Fiesta!" table topper!  This table topper is made even more special by the battings that are used – Insul-Bright™ and Warm & Plush™ by The Warm Company and . It's meant to keep warm food warm and cold food cold.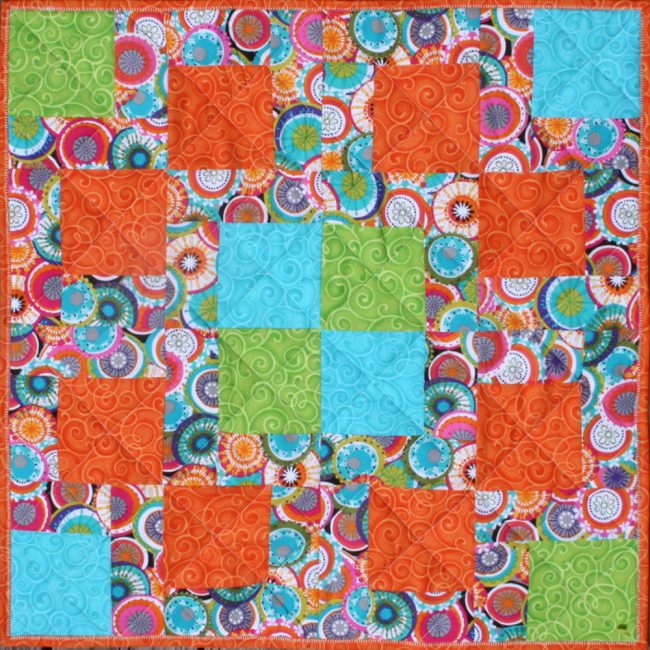 Fiesta! Table Topper
Finished Size is 24 1/2″ Square
This is a super-easy, beginner-friendly and super-quick table topper that is meant to bring out the BOLD colors in your fabrics.  If you want to make a splash, make it with quilted love!  Free pattern available for immediate download at BOMquilts.com!