Free 2016 BOM "Botanical Beauty" at BOMquilts.com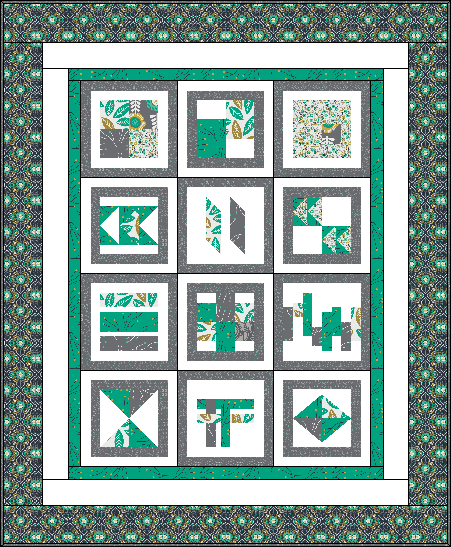 "Botanical Beauty" 2016 Block of the Month Quilt. An original Project designed by TK Harrison from BOMquilts.com
"Botanical Beauty" features rich and luxurious fabrics with blocks designed to add a touch of whimsy to your quilting with basic modern flares!
Camelot Fabrics is sponsoring my simplistic but modern 2016 block of the month (BOM) quilt, "Botanical Beauty."  The fabric line is "Botanical" designed by Alisse Courter…and it is definitely eye candy!  And stroke worthy!  And just a joy to sew with!  The Warm Company and Aurifil threads are also sponsors of this quilt.
The first block (shown above) pattern in this BOM quilt will be revealed at BOMquilts.com on February 20, 2016. Subsequent block patterns will be revealed on the 20th day of each month, in this 12-month BOM.
Please join me on this "Botanical Beauty" BOM journey!