Flashback Tuesday: Log Cabin Off Kilter an Original Design by TK Harrison
I absolute LOVE <3 Log Cabin quilts.  In fact, I love them so much that my wedding quilt is a Log Cabin quilt.  And I tied the quilt instead of having it quilted.  That plays right into the historical nature of the Log Cabin quilt.  Also following along through the Log Cabin quilt history, I have found this quote from "Quick Views:
"A red center symbolized the hearth of home, and a yellow center represented a welcoming light in the window." from Log Cabin Quilts – A Short History at QuiltViews.com.
In making my own version/vision of a fun Log Cabin quilt for a dear niece, I enjoyed creating "Log Cabin Off Kilter":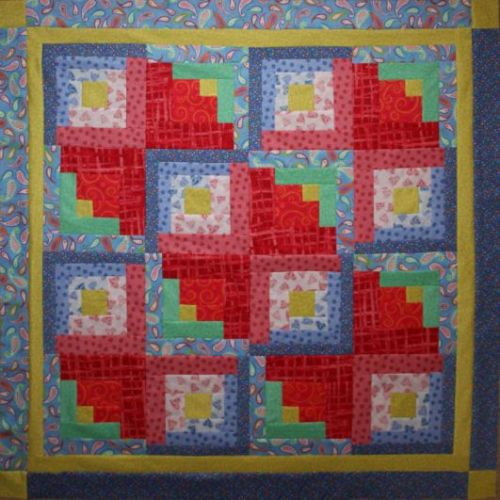 Log Cabin Off Kilter and Original Design by TK Harrison
As seen in The Quilt Pattern Magazine's May 2014 Issue