Back to the Basics of Quilting
I consider myself a traditional quilter.  I'm not into paper or foundation piecing, not interested in using templates to put blocks together and only do raw edge applique.  I have tried all of these other techniques but always found myself going back to the one I love the most – making traditional quilt blocks.  It truly is the construction of the blocks that I love.
And I am one of those who absolutely LOVES block of the month (BOM) quilts.  Do a few quick blocks a month and at the end of the time period, I'll have a completed quilt top!  I've participated in one mystery quilt, in the past, and that quilt is absolutely my favorite of all of the quilts that I've made.  I used the same pattern to make a couple more quilts but have not felt the urge to join in a mystery quilt project after that.  I'll stick with BOM quilts.
This weekend, I found myself finally ready to put the finishing touches on a couple of quilts.  Again, I went the traditional route of finishing them.  For this quilt, I sewed my binding to the front of the quilt and then whip-stitched the binding to the back of the quilt: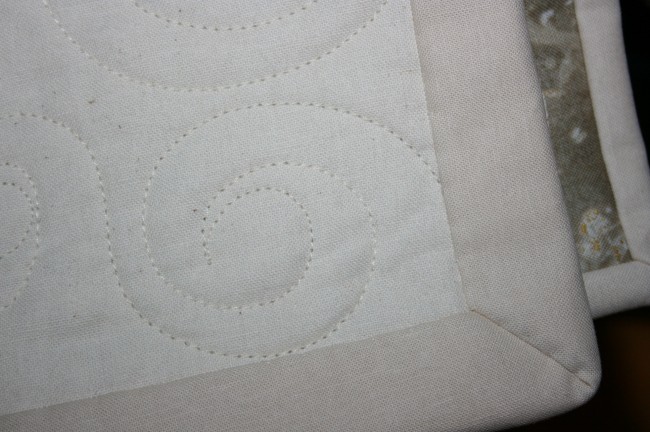 For another quilt, I prepared a quilt label and then wrote on it, giving the information that will (hopefully) last throughout the years.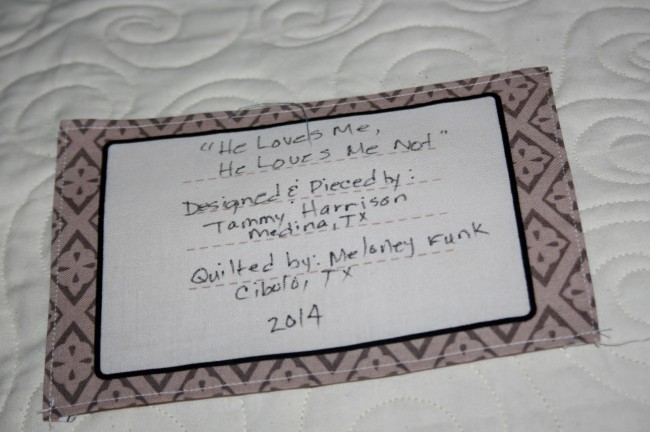 What type of quilter are YOU?