Happy Birthday Weekend (to me) Quilting
44
I have outlived my dad by 8 years.
I have outlived my mother by 9 years.
I have outlived my older brother by 10 years.
I can't imaging a life ending so soon, though I lived through their lives and deaths, it's just not for me!  Yippee!
I requested one thing from my family on my birthday (which was Saturday) … and that was no screaming, no yelling, no fighting, no whining and no crying and some time to quilt.  We nearly made it — and the best part was that the youngest high-maintenance child only cried / whined when I wasn't in the house!
But, oh the joy that I felt – as I sat in my sewing room, working on a quilt … while the kids played games and enjoyed each other's company.  It doesn't happen often, so I basked in the fullness that was my life.  And smiled, as I stitched away.
Here's the first of three quilts that I completed this weekend – a flannel shaggy version of my Nine-Patch Star Baby Quilt: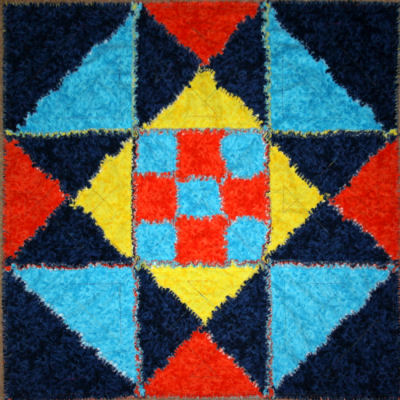 The pattern will be available soon!