Flashback Tuesday: A Debbie Mumm BOM
In 2006, I participated in a Debbie Mumm free block of the month quilt project.  This is one of the blocks from that project: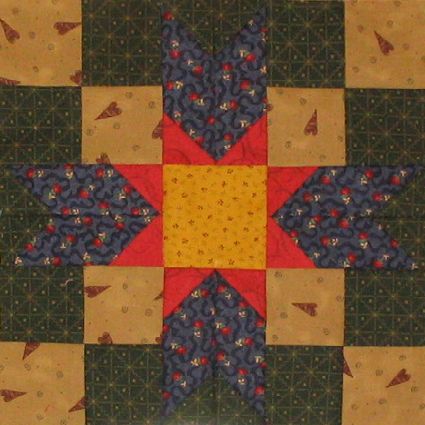 Unfortunately, I never completed the quilt and when I went searching for the rest of the pattern, it is no longer active on Debbie's website.  I will have to search my stash to see if I can find the rest of these blocks as I do not believe I put them in another project…just in a bin that I haven't located yet!