Since homecoming was last week, Friday was the culmination of the fun – it was spirit day so the kids wore their school colors.  Alas, it's also the day that parents/guardians give their kids mums (or boyfriends give their girlfriend's mums).  This year, I was under a very strict budget but wanted to once again give my daughter's special mums.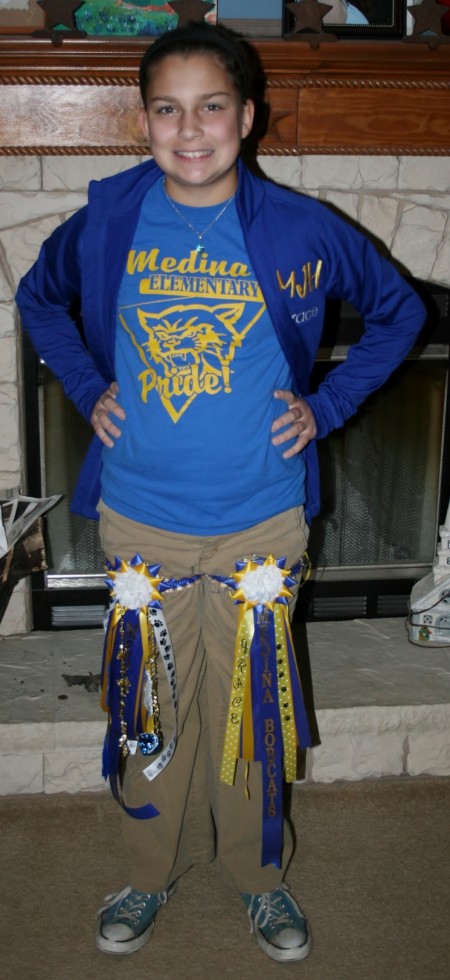 Youngest daughter wore this year's and last year's mum on her pant legs.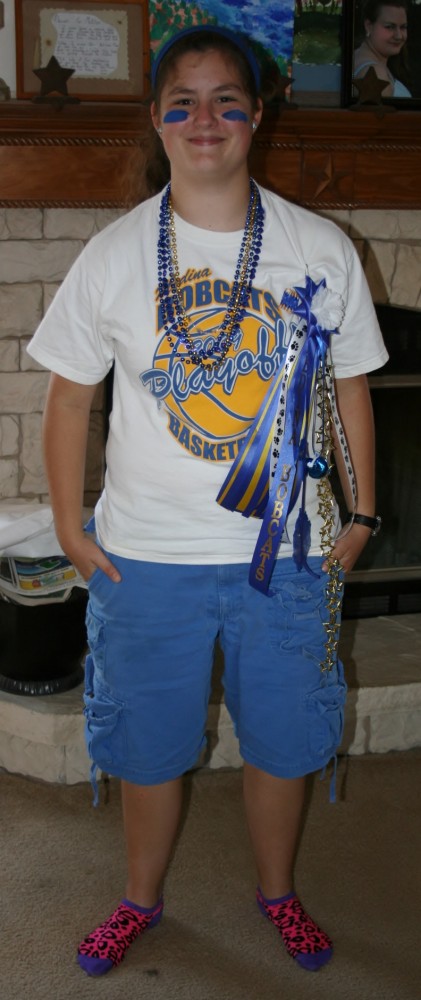 Next Daughter wore hers part of the day as she said it got in the way most of the time.

I made a special mum for our daughter, who is an alumni – so her mum is a bit different than the other girls' mums.
btw – Last year, I gave the son-man a garter for his arm but he refused to wear it…hence I did not get him anything.  But, I did tell him that if he wanted a mum or something else next year, he was to let me know.
It's a great way for the kids to show their school spirit – and a great time for this Mom to enjoy putting together something special for our daughters!