Homecoming…See You Next Week!
This week is homecoming for our small public school.  All four of our kids will be participating, either as a volunteer or taking care of other responsibilities.  This quilt image below was made on 9.25.2010 and was donated to the (now non-existent) band for a trip to a band contest that they took first place in, in Houston!  Don't get me started on the band issue – I will never stop!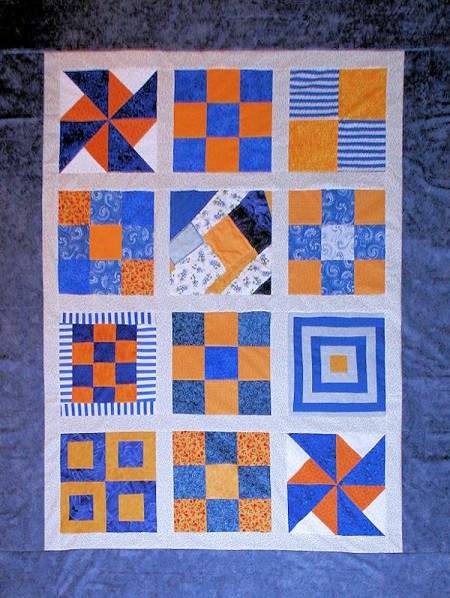 If you need me, you can find me somewhere near the school – helping my kids enjoy their homecoming 2013 (and missing Quilt Market for the first time in seven years)!