"Bittersweet Churning" 2012 BOMquilts.com Completed Quilt
I have put up numerous photographs of the 2012 block of the month quilt "Bittersweet Churning", one of my original designs at BOMquilts.com.   But, never have I put up the FINISHED quilt photos!  Oh yes, I finally got the binding done on it…because I wanted to gift it to a very special person and she's going to be here today!
I am in awe of the quilting, done by Kathryn Rister of Quilt Kits & Quarters: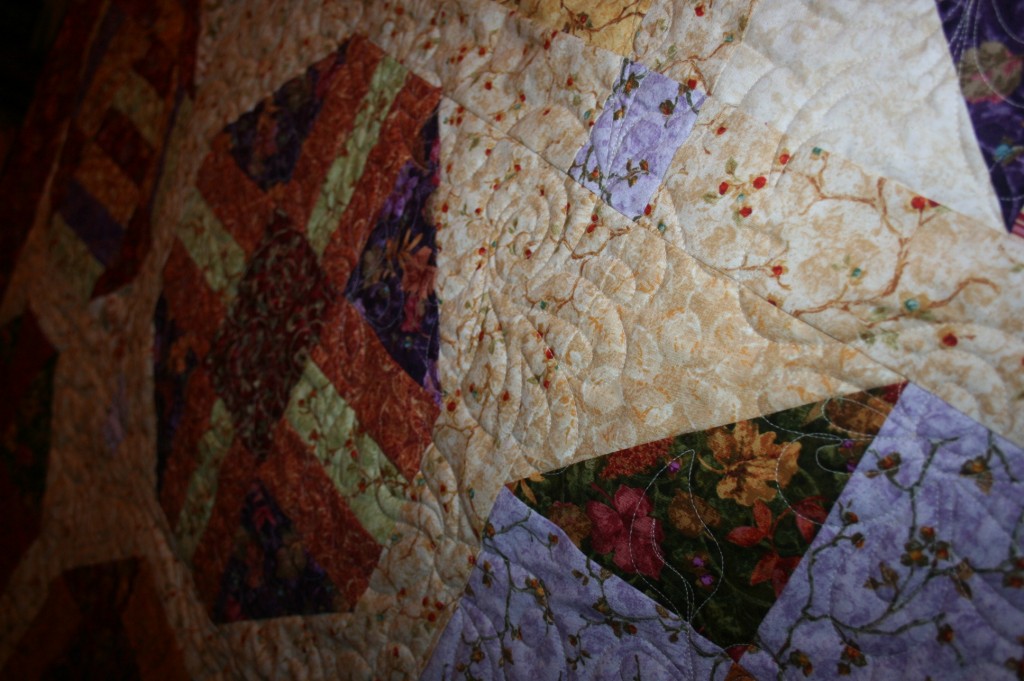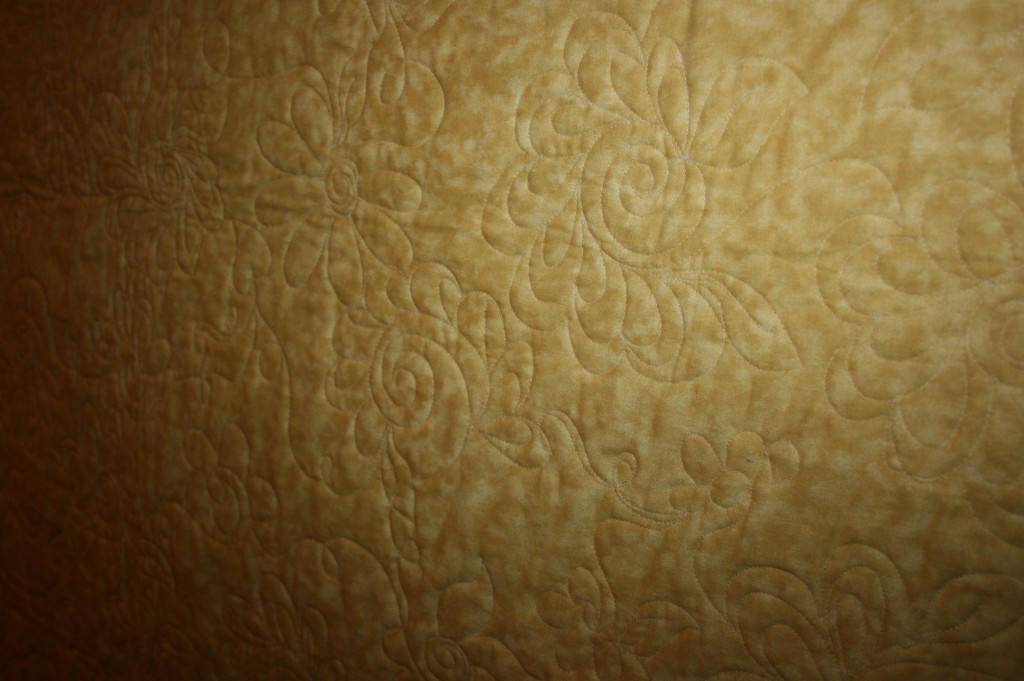 And then a friend offered to create the quilt label with her embroidery machine: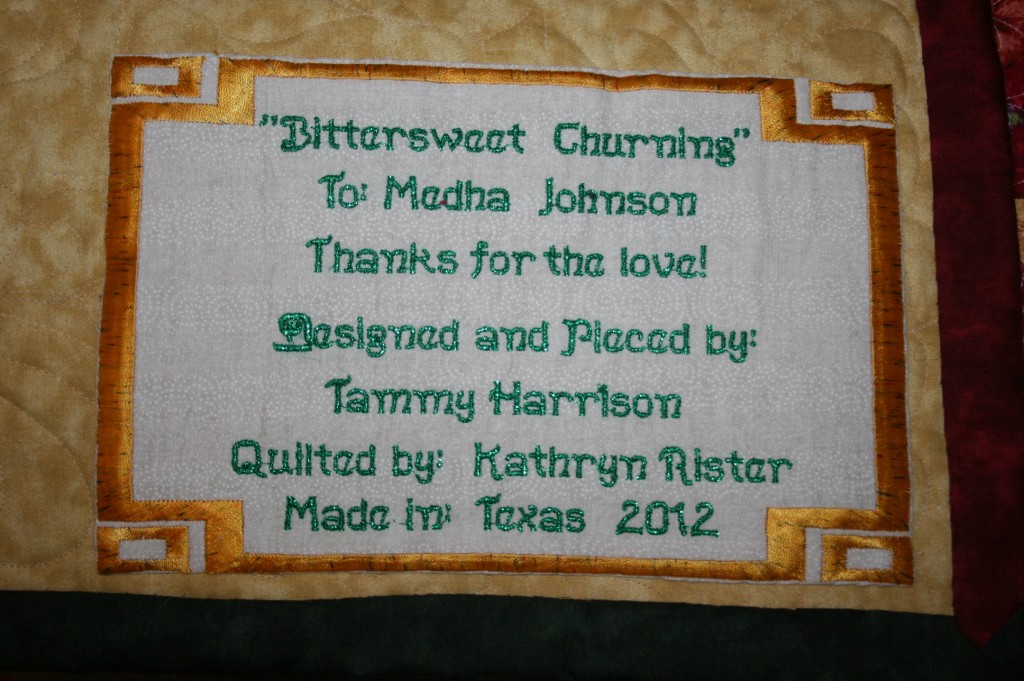 I think the quilt turned out even better than I anticipated – and I hope my recipient agrees!
Final finishing instructions will be posted at BOMquilts.com soon!