No, not MY grand baby, silly! 🙂 A friend's grand baby or, better than that, her soon-to-be  grandson.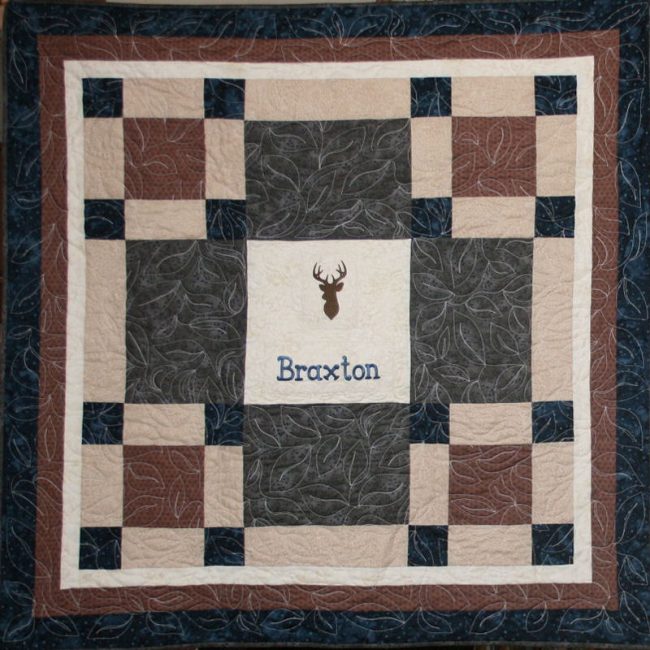 Braxton's Nana chose the fabrics based on the colors her daughter wanted to use in his nursery. I designed the quilt top and embroidered Braxton's name (with help) and the head shot on the center quilt block. Meloney Funk quilted the quilt on her longarm, using freehand leaves to signify the stag walking through a forest and since she knew I had two or three quilts due at about the same time, she also took care of the binding for me! She's a keeper!
Braxton lives in the southwest so he probably won't need his quilt until November. I hope he isn't too big for it by then!
Then I mentioned to my friend that since she'd already paid for the embroidery files, I could embroider them on just about anything that would be needed for a baby – burp cloths, bibs, onesies, cloth diapers – you name it, I can usually embroider on it. She gave it a thought and decided he could use some bibs so she ordered them and had them sent to me. I stitched them out and they were so very adorable!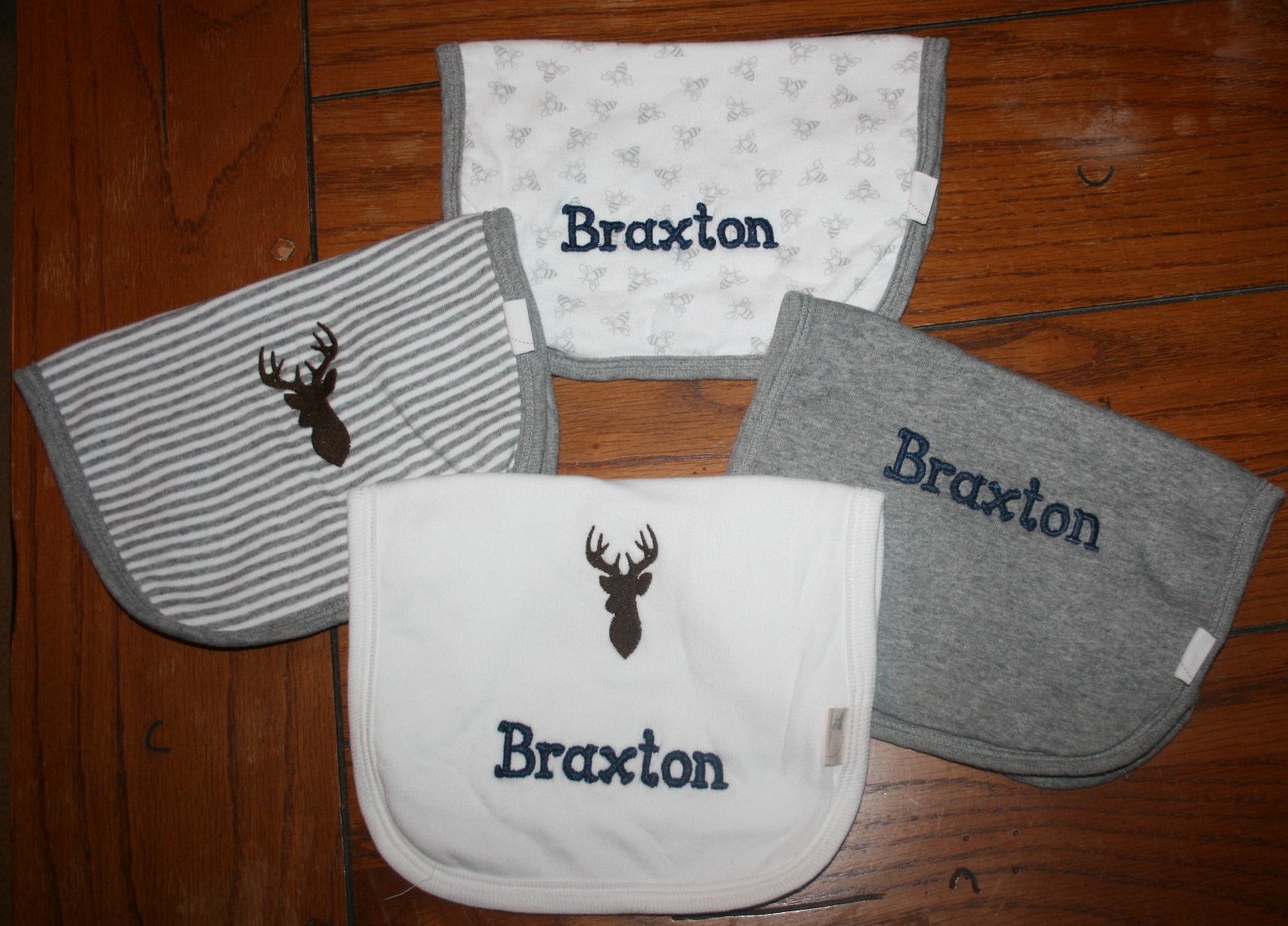 Braxton's mommy loved all of his gifts and now that Braxton is three month's old, he's getting some good use out of his bibs.