Abbi May's Fabric Shop, Warm & Natural Batting, Aurifil Threads, and ME
I will not complain about the Christmas decorations and detritus that is already on the shelves at the stores.  I won't bat an eye when I see a skeleton hanging from light posts.  I will make sure to smile with anticipation at the turkey roasting pans mixed among the charcoal briquettes.   I will vow to do any of these things because I am one of those type of people now.
The prepared.  The over-prepared.  The one that others may look at with disdain (until they see just what I am up to).
I have already designed not one but TWO 2016 block of the month (BOM) quilts, to be showcased on my website, BOMquilts.com.  One quilt is shabby, one is modern.  Both of them should bring hours of quilt therapy and quilting joy to everyone who follows along and makes them!  And then the opportunity to share warm, quilty hugs from the fruits of your quilted labor.
I have also found some super-fantastic sponsors for my 2016 BOM quilts – and I'm SO excited to share their products with you.  I have personally used each and every one of my sponsor's products long before they were asked to sponsor my quilts!

AbbiMays.com Fabric Shop will be sponsoring the fabric for both of my BOM quilts
The Warm Company will sponsor their Warm & Natural Batting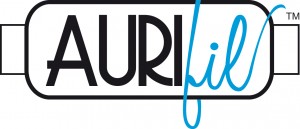 Aurifil threads will be sponsoring the sewing and quilting threads!
Watch out quilters, I am ready to let 2016 begin!