There's Still Two More Days for you to Participate in the July Quilt Dash!
The July Quilt Dash ends on July 31st.  If you are already a member or are a new member, you need to click the link beside the Wedded Bliss that says "Join this Quilt Dash."  In the past, we have had a group of members who have started the Quilt Dash on the last day of the game and then got frustrated and sent emails requesting help to find all of the images they've needed to complete a Quilt Dash.  Unfortunately, neither my partner nor I are able to be at our computers 24/7, so those members have gotten frustrated with us, sending us not-nice emails because we did not respond to their needs immediately.  So, we started ending the sign-up option the day before the end of a Quilt Dash so as to not upset those folks who waited until the last minute to participate.
Here is an image of this month's Quilt Dash "Wedded Bliss" free pattern you will receive the instructions for, if you complete the Quilt Dash: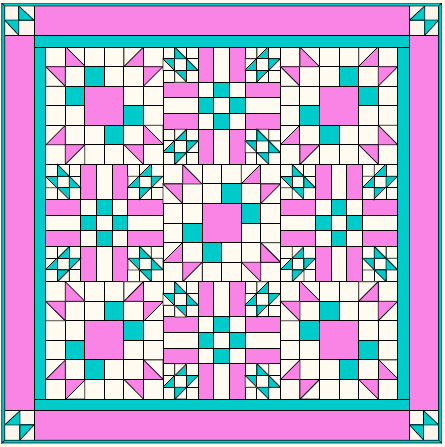 Join us in this month's Quilt Dash!