I am working very hard at building up a great fabric stash for when my quilt studio is finished.  I bartered for these fabrics – and what a great barter for me!  I did have to give a little fabric lesson to DD #2, explaining that only two of these fabrics were actually focus fabrics…the rest will either be used as complimentary or companion fabrics to a focus fabric…when I find the right focus fabrics for a quilt or quilt project.
LOVE these fabric choices and the colors of the fabrics, too!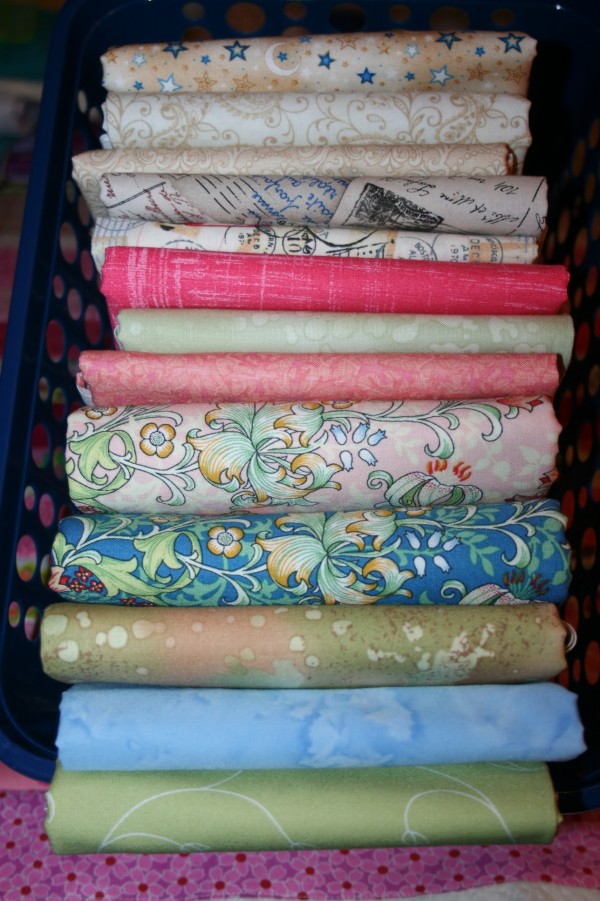 What about YOU?  Do you prefer to use complimentary fabrics from the same fabric line as your focus fabric…or do you find a focus fabric and then use companion fabrics to complete a quilt or quilted project?