Flashback Tuesday: Nine Patch Nirvana from BlockCentral.com
In 2006, I was pretty new to block of the month quilt process but decided to do two quilts out of a lovely pattern at BlockCentral.com named "Nine Patch Nirvana".  I could make a nine patch.  I could sew on borders.  I even followed the pattern, which is funny as I change patterns all the time (mine and others' patterns).  I was sure I had the skills needed to make that quilt.  Then, I visited with a dear friend and she wanted the same quilt design but with her chosen 'beach' colors.  So, instead of making one block a month, I made two.  And I must say, I am extremely pleased with the results.  My "Nine Patch Nirvana" is on the back of the sofa and is a beloved quilt for anyone who feels cold or sleeps on the sofa.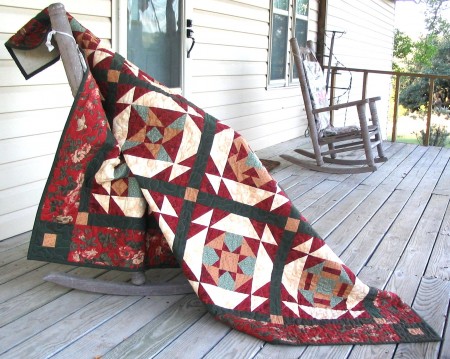 And here is my friend's quilt, which turned out exactly as she wanted it to look: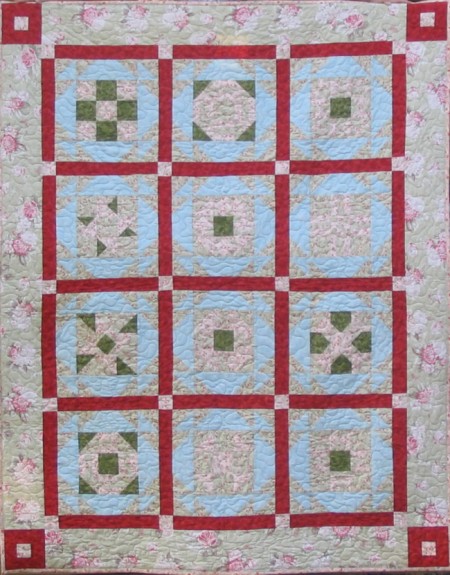 That one quilt pattern and process began a passionate fire in me and the very next year, I designed my first block of the month quilt on my BOMquilts.com website!  It was a HUGE success with my website audience and made a good amount of money for the shop that sponsored it.
Do YOU enjoy block of the month quilts?