hahaha, sometimes, I just can't help myself, I'm so punny!
Last night, I got to play with the new Smores Christmas fabric, designed by Me and My Sister for Moda.
Oh yeah, plump little Snow Smore people!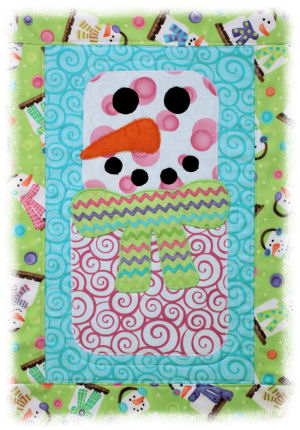 This will be an exclusive lap quilt design for AbbiMays.com, and I'm making it a quilt-as-you-go design, so you can do it quick and easy!  In my prototype, I'm quilting AND appliqueing all at the same time as I put the batting on the back of the fabric instead of a stabilizer (or in place of a stabilizer).  It sure gives my little snow smores some definition and texture and some PLUMPINESS, to boot! 
Note:  These snow smores are not for human consumption.  No smores were eaten or harmed while making this project.