My most successful quilt designs lately have been when I ditch the computer and all of the design software and just go to my sewing room and start cutting fabric until I see the vision that I've had in my head for a fabric line. 
I want to give you a little insight into this design process –
First, we have the individual Snow Smores block that I created: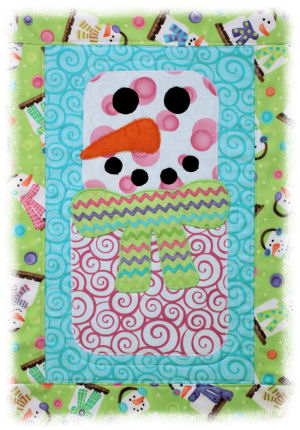 Next, I need to make this into a lap-sized quilt.  So, with a graphics program, I begin placement of the blocks so I know how many blocks I need to make: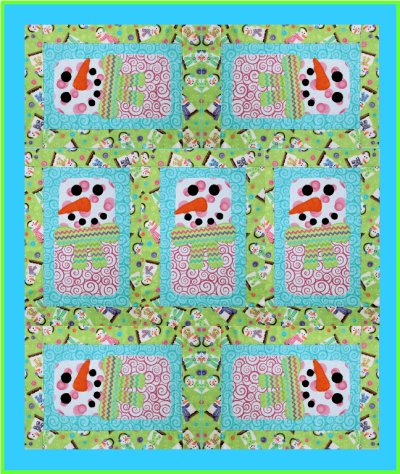 Next, I put together all of the Snow Smores blocks, and have to decide what fabrics to use for the borders for the three inside blocks (as you can see, what I've used for this photo is way too busy for the quilt):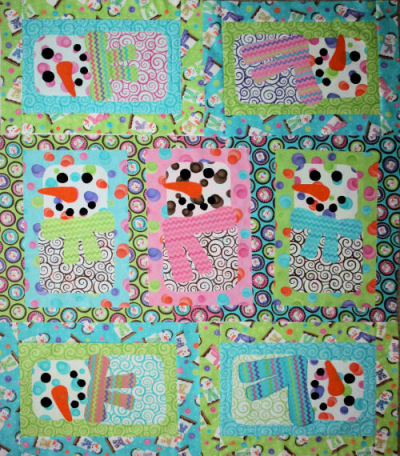 So, over the next few days, I'm going to quilt each of the blocks that are just pressed right now, and then pick up more fabrics in my stash to see if I can find something that compliments – but doesn't deter from – those center blocks!
But, I gotta tell ya, this sure is gonna be a cute quilt when it's done!