Smiles and Love for a Gifted Quilt
The baby quilt I spoke about here was lovingly received by the mother-to-be this past weekend.  I am always worried when being commissioned to make a lasting quilt legacy that it is or is not well received.  I am super happy to report that I was told that everyone LOVED the quilt I made.  And in making this quilt so much more special was that everything that was put into the quilt were either from the recipients dearly departed father or fabric the recipient held near and dear to her heart.  This was definitely a quilt made of love.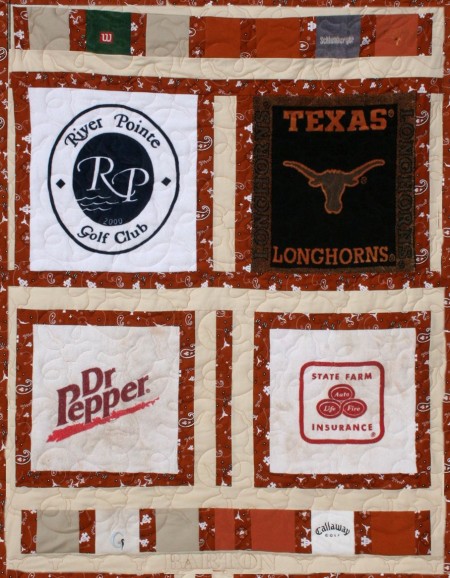 And I was just one cog in the wheel.  A local friend commissioned me to make the quilt, the mother-to-be's mother gave me her husband's fabrics, I purchased the fabric for sashing and backing, the quilter quilted it and I finished it by putting on the binding.  A true labor of love from all who put their hands on this beautiful quilt.
Thank you D.Z. for allowing me to be a part of this tangible legacy of the life of one man, to his daughter and to his soon-to-be first grandson.