Two Year Anniversary of Living with Multiple Sclerosis
Today marks the second anniversary of my MS diagnosis.  Two years ago, when we didn't know why I couldn't walk straight or talk right – I promised my husband I would go to the emergency room IF he would allow me to spend Christmas with our four children first.  I also told him that I was afraid I had a burst brain aneurysm (which killed my dad and older brother) and that if I didn't wake up for Christmas, he was to cover me up and spend Christmas with our kids before tending to my body.  That reality was scary for both of us and although he did not like my decision one single bit, he promised me he would abide by my wishes.  Thank God I woke up and was able to enjoy Christmas with my family.
I went to the emergency room at about 5 pm on Christmas day because I could no longer ignore the symptoms I was having.
After a battery of tests for stroke, heart attack and brain aneurysms – it was an MRI that found the problem.  And a nurse practitioner was forced to give me the results of my brain MRI – not even a doctor around to tell us the awful news.  Obviously, I'm still a bit ticked off about hearing the radiologist's report from an NP.  Not that he wasn't professional but it wasn't HIS job to such devastating news – but, a physician was not available couldn't be bothered.  We waited for at least two hours for a doctor to discharge us and give us my marching orders for follow-up with a neurologist who specialized in multiple sclerosis.  When that didn't happen, I called my doctor friend and asked her what to do – she told us to check out against doctor's advice and get the heck out of there – there was nothing more they could do for me.  Although this sent the nurses into a frenzied rush to accomodate the discharge paperwork, it was for the best and I was tired of waiting around in a place that was there to help sick people get sicker with the constant care they needed.  I also needed to hug my kids just a little more and enjoy the surroundings of our home during the Christmas season.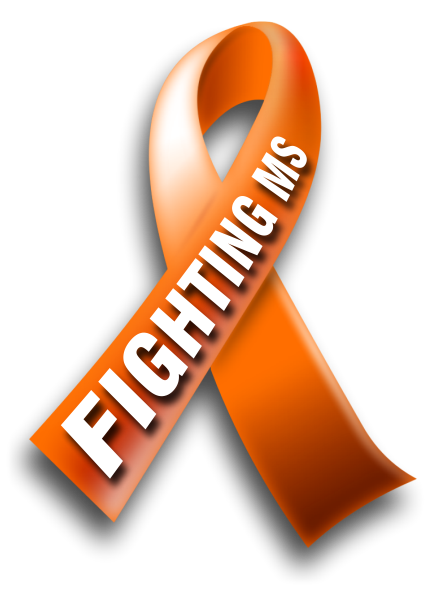 The second year of living with MS has been a tougher one than the first year.  My MS symptoms were getting worse, not better, despite the daily injections I was on.  My balance was still not good, the muscle spasms were unbearably painful and no medication was helping calm them.  My dizziness has remained, as well, since a few days before I was diagnosed – except now it's everyday and most of the time it lasts all day long.
I was also basically ignored by the highly praised MS neurologist as she pushed me off on her PA (physician's assistant) for most of the year.  Mind you, we LOVED her PA as she was as up-front and much more forthcoming and direct about what I was going through than the neuro was.  We honestly liked her better than the neruologist!  And for some reason, my chart was not reviewed by the neurologist because in September of 2012, she saw me and made mention to the fact that I was worse (symptom-wise) than when I first was diagnosed and saw her.  DUH. 
Her conclusion was that the Copaxone was no longer working and I needed to switch MS injections to Betaseron.  She also ordered a battery of blood tests to check for other autoimmune diseases and a brain MRI.  The blood tests came back all fine except she determined I had immune deficiency syndrome and asked me to see an immunologist about it.  Just what I needed – yet another autoimmune issue and a trip to another doctor!
But, we were pleasantly surprised by this immunologist!  Thus far, she has been THE. BEST. PHYSICIAN. I have been referred to.  She spent over an hour with us, getting my medical history and even talking a little bit of agriculture with my husband.  She decided I probably had this immune deficiency syndrome, but I didn't fit the parameters of the disease – mainly that I didn't have constant and recurring infections of any kind.  She went on to say that she and my MS neurologist have found (in non-formal medical research testing) that the higher the immune system lab numbers, the better the MS medications work…and they had seen the results of such first-hand.  This lovely doctor recommended that we not pay her for her time (unbelievable!) but to head over to the grocery store and spend our money on a pneumonia vaccination instead.  She also said that IF she and my neuro decide to do a formal medical study of this issue, she would recommend that I be a part of it.
Breath of fresh air.  I am pretty sure my husband and I walked out of there totally stunned by her generosity, her medical advice and her wonderful  personality!
We definitely followed her advice and went right over to get the pneumonia vaccination, especially since I'd already had pneumonia once this year.
We haven't had the funds to get an MRI, but should be able to re-apply for assistance to get one after January 31, 2013.  The company that pays for them said that I already had one this year and regardless of who pays for it, one is the limit for their funding.
We also jumped through the hoops required to get the Betaseron.  The Betaseron folks sent me a free 30-day supply until we could get the documentation together for financial assistance with the medication.  Once we got the paperwork in order, we faxed it off on a Friday.  The next Monday morning, they had already reviewed my application and approved me to receive financial assistance with the injection meds!  We have to pay a small $10 per month administrative co-pay for the meds, but that is small potatoes compared to having to pay for the medicine out-of-pocket!
Because of the potential side effects (flu-like symptoms), we were to titrate up from .25 ml to 1 ml over the course of six weeks.  I never really had the symtpoms that we were warned about, though I do seem to get a headache the day after the injections and have recently begun to have some redness, swelling and pain with the injection sites.
As for my daily living, we take each day as it comes.  Some days, I am okay when I get up in the mornings…and some days I have to sit on the side of the bed for a few minutes to make sure I am not too dizzy or have balance issues.  I have fallen in the corner of our bedroom, when trying to make our bed, more than once.  Hence, slow and easy are the best way for me to get through my days.
My husband has been unbelievably amazing throughout my MS ordeal.  He can basically read me like a book, and can tell when I need to sit down to calm the dizziness.  There's not much that can be done about the muscle spasms except to wait them out.  Again, some days they are not an issue and some days (especially when I'm stressed), they are ever-present.  Does not seem to matter whether I am walking, sitting, standing or laying down – both the dizziness and spasms happen when they happen and we just have to wait it out.
Here is a photo of the empty prescription medication bottles that I have used – this is just a few week's worth – and it doesn't count the Betaseron injection syringes!

Our four children are worried about me, especially when they know I cannot take the muscle spasm medications when I need to drive.  I just wait out the pain and it eventually subsides – but, nothing is more important than making sure my kids are able to enjoy some semblance of normalcy and be safe in their lives and their needs come before mine.  Always.
I have noticed, just lately, that the muscle spasms have reduced somewhat since starting on the Betaseron.  I do not know if that means the medication is working or if it is because of the cooler weather – since heat and a person with MS do NOT go together!  Unfortunately, the dizziness is worse and not better.  Very frustrating!
I pray often that something will work and help put my MS into remission.  That would be a lovely way to live!  Until that happens, I will continue on the path that God has laid out for me and enjoy my husband and kids as much as possible.  Because, in the end, THEY are what matters to me the most!