Make a Barn Quilt Fabric Requirements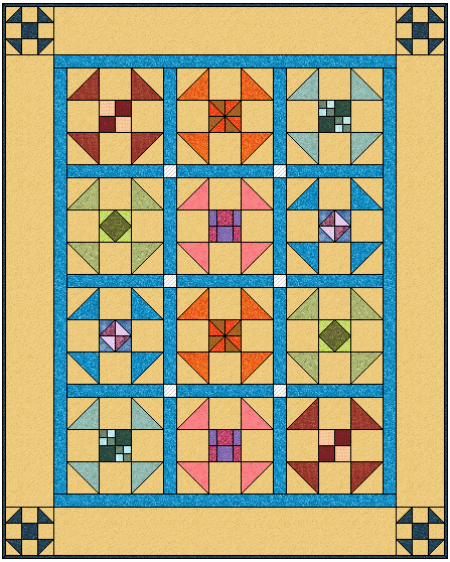 To make this barn quilt, here are the fabric requirements (look closely, you are making TWO (2) of the same blocks for this quilt):
Most of the blocks are designed for scraps – use what you have and enjoy them in another quilt!  1/8 to 1/4 yard of scraps per two blocks are needed.  The fabrics below are the amounts used for both the blocks and
Background Fabric for blocks and border #2:  4 yards
Blue sashing and border #1:  1 1/2 yards
Dark Blue binding:  1/2 yard
 Stay Tuned Next Week for the Instructions to Make the Barn Quilt blocks!