Big Block Log Cabin Quilt Design Ideas
Sew your blocks together into rows and then sew your rows to each other to create your quilt top.  Make a quilt sandwhich with your completed quilt top, batting and backing and quilt as you would like.  Finally, cut enough 2 1/2″ x WOF strips to sew together to bind your quilt.
Placement of your completed blocks is at your discretion.  Below are four examples that may give you guidance: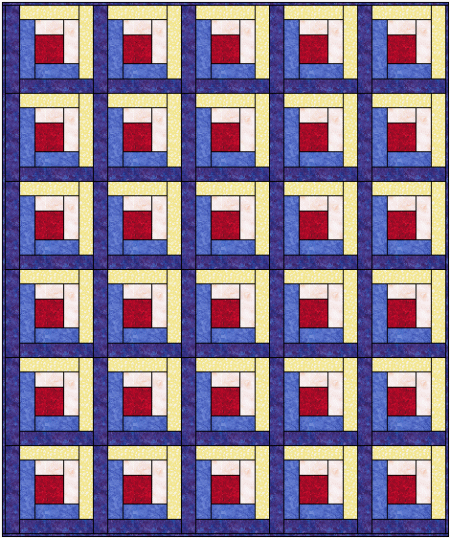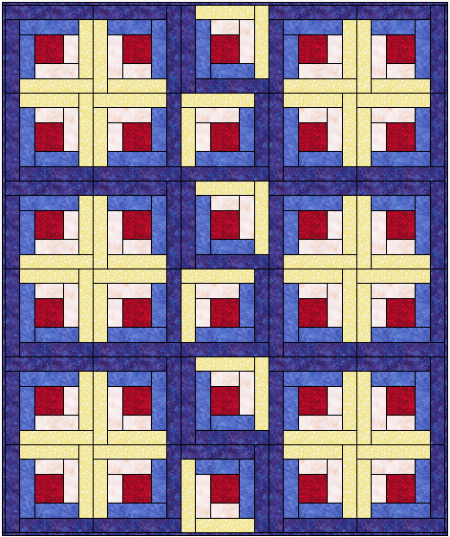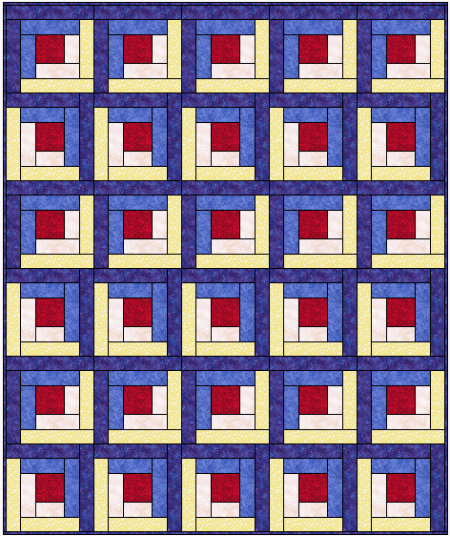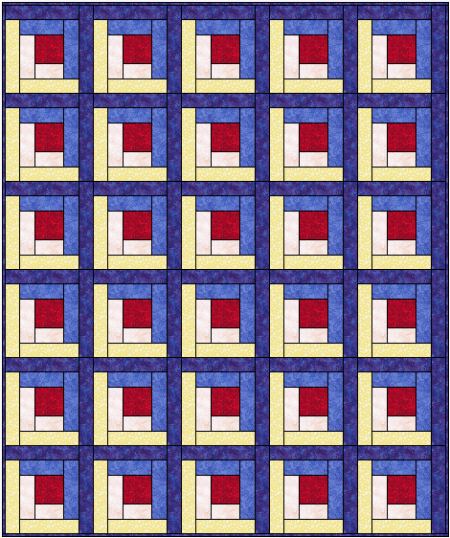 Hope this helps m'friend GA!  And hopes it helps anyone else wanting to put together a pretty quick, traditional quilt block and quilt top!