It is no secret that I love traditional quilt blocks.  All of the old blocks, especially, just make me giddy with glee.  I especially like "chain" blocks – those that are one thing as a block and take on a whole new look once they are pieced together in a quilt top.  This week, I want to focus on some quilt ideas for those chain blocks.
Here's the first one I came up with: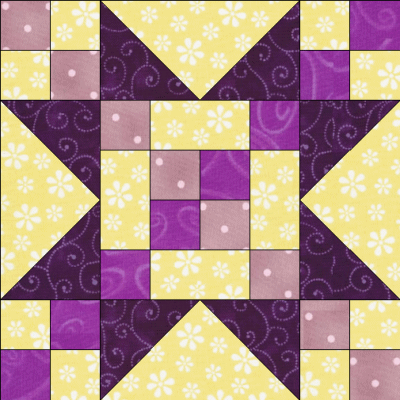 And here is a mock-up of a finished quilt top with this as the only block in it: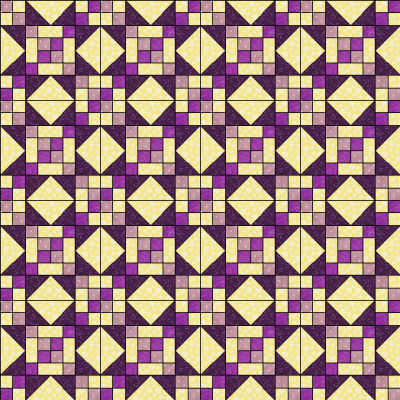 SO many variations and interpretations when you look at the finished quilt.  THIS is the type of quilt I would love to leave as a quilted legacy to someone!