Nine-Patch Star Baby Quilt
Remember that I completed a couple of baby quilt patterns, last month?  I've been (im)patiently waiting to get them back from my quilter, as I just feel photographs are better visuals than the image of a quilt pattern cover. 
I received one a week ago, and had time this past weekend to get the binding on.  Ahhhh, progress feels good!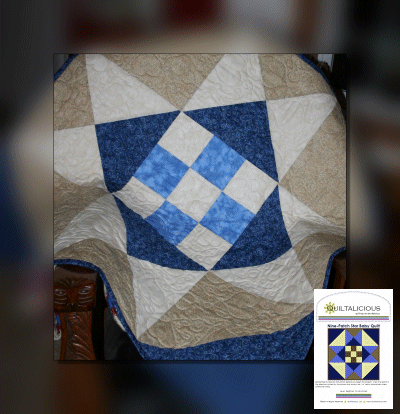 Isnt' that a pretty quilt?!  And it's SEW VERY SIMPLE for beginners and experienced quilters alike!
You can order the pattern HERE.
And, we've made it super-easy for you … you can order a complete kit for this baby quilt HERE.  Look at that price!!!  Less than $15 for everything you need, except the thread and the batting.  I honestly don't think you can get better than that!