2011 Block of the Month from BOMquilts.com
I have already started planning next year's block of the month quilt, and it is a BEAUTY!  The fabrics are luscious: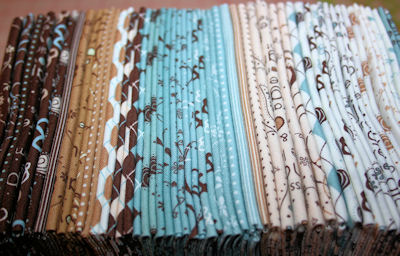 "Pure" designed by Sweetwater for Moda
And the first block has been made: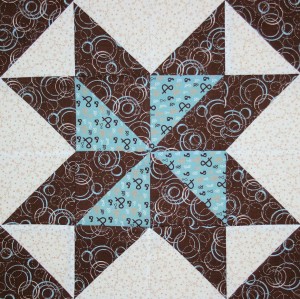 I am anxious to continue creating original blocks to be able to put this quilt together!  I hope you'll join me at BOMquilts.com in February 2011 when we start this beautiful quilt!