A Quilted Christmas Season
If you participated in the Countdown to Christmas project, I'd love it if you'd send a photo of your finished project to me so I can share it with those who visit here (quiltalicious (at) gmail (dot) com)!
Because of our Quilt Therapy Countdown to Christmas, I wasn't able to share photos of all of the quilted Christmas gifts I made and distributed!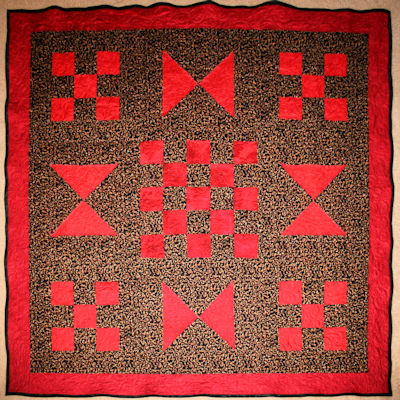 "Cougar Pride" quilt (75″ square) for my SIL's boyfriend.  Fun big block (22″) nine-patch with pieced and raw edge applique squares.

FABULOUS quilted Potato Bags gifted to my MIL's family for their Christmas celebration.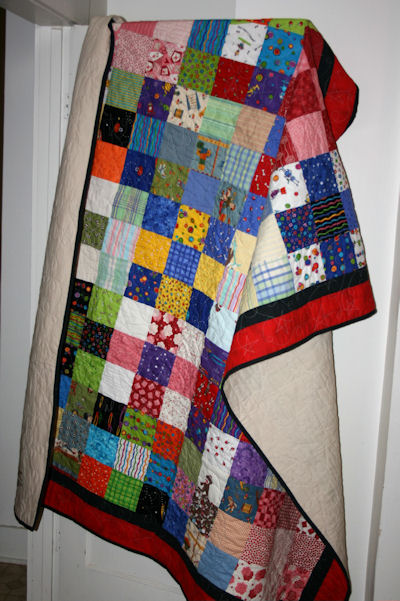 Juvenile quilt made by our quilt group for our local community library.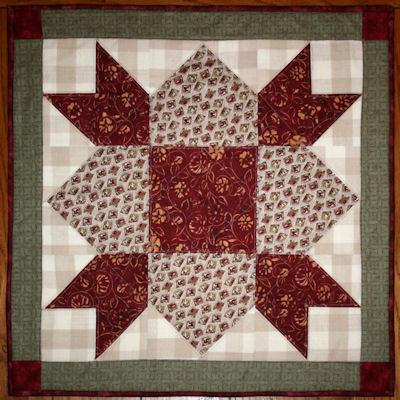 Table topper for a friend in Utah.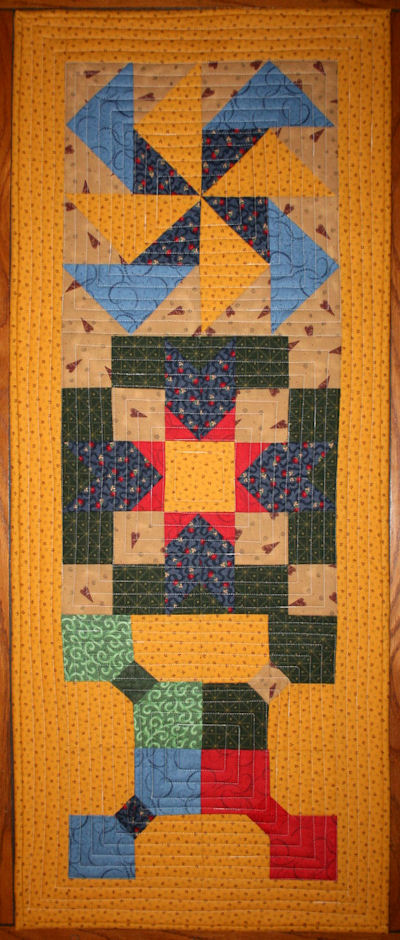 Table Runner for a friend in Utah.


Another table runner for a friend in Utah.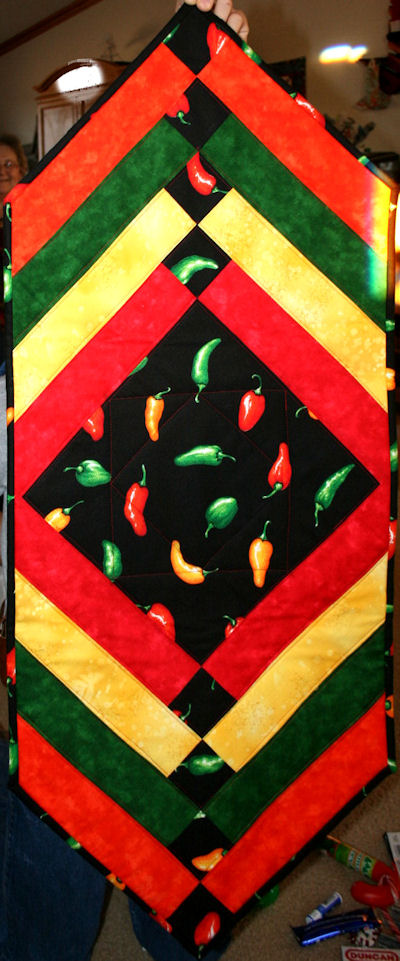 Chili Pepper table runner for SIL.
Whew, had lots of quilting going on, and lots of quilt therapy happening in December!  Now, onto my www.BOMquilts.com 2010 Block of the Month quilt!  What did you get quilted for the holidays?