Quilt Therapy's March giveaway comes to us from one of my most favorite online quilt shops ever – AbbiMays.com!  Here's what Linda is giving away to one lucky Quilt Therapy winner this month: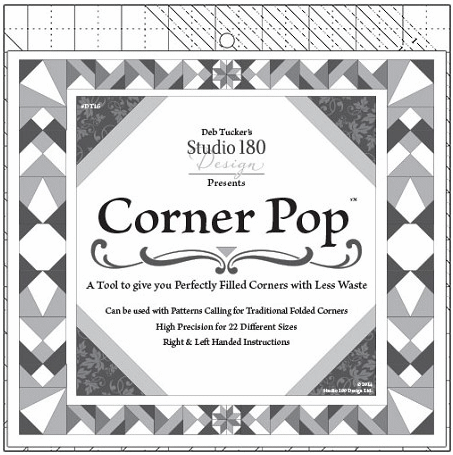 The Corner POP™ Template from Studio 180 – 9 1/2″ Square Design Ruler
For more information about this great ruler and the rules for submitting your entry, please visit here.  I hope YOU win!