Once again, I find such beauty in a bundle of fabrics.  This time, it is with the Kona Solids Jelly Roll from Robert Kaufman.  I would like to buy every single one of these rolls just to decorate a wall in my new studio when it's finished.  Alas, that is not going to happen (the buying part, not the studio part).  But, just looking at the side of the jelly roll is art – fabric art, quilting art, colorful art, the art of my heart.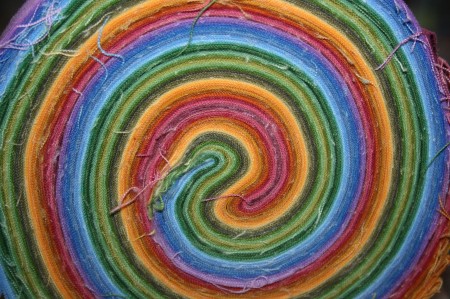 And it will probably break my heart when I finally unroll this fabric art – hopefully, I'll be ready to make some more fabulous art out of re-purposing this luscious jelly roll into a beautiful quilt!
Do you find hidden art in YOUR fabric?