Blue and Gold Quilt for High School Band Fundraiser
My quilts have been quilted for our band fundraiser at the school, and all that is left is me putting the binding on.  But, this block caught my eye.  I know the lovely lady who made it and it is based on a handkerchief quilt we had studied of hers in our local quilt group meeting.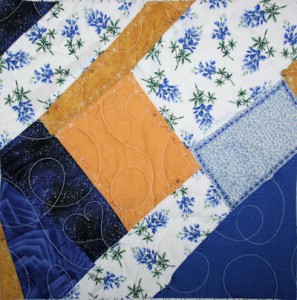 I love it!  And I love her gifting it to us!