Our oldest daughter gave me one of the BEST gifts at Christmas, and she made it all by herself!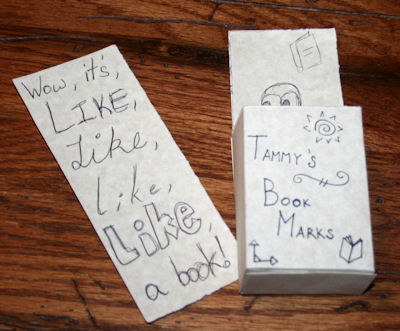 I throw fits when the girls bend over pages of books (especially those that aren't theirs), or when they break the spine of a book by leaving it open to save their page.  I also have a minor breakdown when I go searching for a bookmark, only to find that someone took it and didn't put it back. 
But not anymore!  Not only do I have these  lovely hand-made bookmarks that DD#1 made for me, I can put other bookmarks that I find in the same box, so all of us can have quick access to a bookmark!  Long live books!